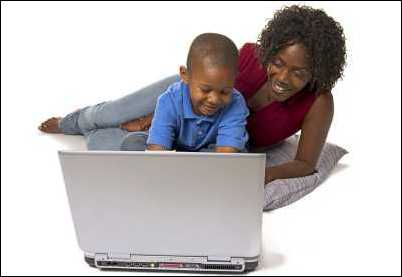 This means learning is available whether a student is at school or home, or even when the family is on vacation
New York, New York (PRWEB) November 3, 2006
This November, as many parents cast their ballots based on the report card earned by America's educational system, RocketReader educational software has found a practical way to ensure that no child is left behind when it comes to reading comprehension. "A new software with 'application everywhere' capability gives online access to students in need regardless of their location," says educator Dr. Simon Ronald.
Dr Ronald is the CEO of RocketReader, a proprietary software for teaching high-performance reading techniques. Available to individuals and schools, the company offers special units for children (RocketReader Kids), teenagers (RocketReader) and adults (RocketReader). RocketReader uses advanced artificial intelligence (A.I.) methods to help students break lifelong poor reading habits and master fast, accurate reading techniques
"Our goal is for RocketReaders to reach an average reading speed of 500 words per minute," says Dr. Ronald, as opposed to the speed of 230 words per minute achieved by most readers.
Evolving To The Next Level
Ronald holds a Ph.D in Computer Science (A.I.) from the University of South Australia and a Bachelor of Engineering in Digital Systems and Computer Engineering from the RMIT. An interest in reading improvement led him to analyze numerous reading and speed reading programs, books, CDs and tutorials in the hopes of creating a superior learning model.
Combining his expertise in A.I. and interest in reading improvement, the award-winning developer designed RocketReader computer software in 1996.
Now more than a decade old, RocketReader software is an evolutionary product that has grown over time. "We've had many releases and improvements through the years," says Dr. Ronald. "The world keeps changing and so do we. This led to the development of RocketReader Online."
Education On Demand For Everyone
RocketReader training helps students cover more material in less time because access everywhere means it's always the right time and place to study and learn. Ronald notes that RocketReader's online interface doesn't require Java or Flash and is user-friendly enough to be accessed with simple dial-up.
"This means learning is available whether a student is at school or home, or even when the family is on vacation," says Dr. Ronald.
Education Doesn't Have To Be Outsourced
"Working parents challenged by the dual demands of home and office frequently find themselves unable to participate meaningfully in their children's education," observes Dr. Ronald. "Because RocketReader is an on-demand application, families can create their own schedule for teaching and learning."
The benefits, he notes, are tremendous.
According to decades of research by the National PTA, when parents take an active role in a child's education, positive results include higher grades and test scores. There is also evidence that it increases a student's motivation and raises self-esteem.
"When parents are involved, students have better attendance records, above-average graduation rates, and an even greater chance of going on to college or other advanced learning" says Dr. Ronald.
About RocketReader
The company was established in 1991. Dr. Simon Ronald, who has authored numerous papers and articles on genetic algorithms and machine learning processes, is the company's founder and the visionary educator behind RocketReader high performance reading training for children and adults. Unlike traditional reading programs, RocketReader uses advanced A.I. techniques to teach students how to break poor reading habits and replace them with fast, accurate reading skills for improved comprehension and superior retention.
For more information about RocketReader, visit RocketReader Reading Web Site. Media inquiries are welcome at 646-736-7673 (New York) and (415) 992 5412 (California).
###