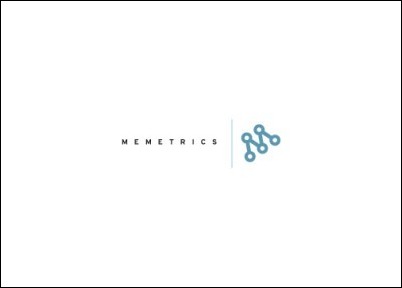 xOs has tremendous flexibility and can be deployed in a variety of ways depending upon the needs of the client
San Francisco, CA (PRWEB) November 2, 2006
Memetrics, a global provider of automated testing and optimization solutions for marketers, announced today that of the optimization vendors rated in the recently published JupiterResearch report, Multivariate Testing and Site Optimization: Understanding and Influencing Customers' Experience, Memetrics was ranked #1 across service offering, methodology and partner integration.
The combined rankings of the xOs self-service ASP model, xOs Express, as well as its full-service licensed software version, xOs Enterprise, placed Memetrics in the #1 position for service offering in the JupiterResearch report.
"We're especially pleased that JupiterResearch recognized the value in both our deployment models", said Memetrics CEO, Hikaru Phillips. "In our over seven years in the optimization market, we've seen two clear market segments arise and have evolved the xOs platform to address both."
Memetrics developed the xOs Express ASP model for marketers who seek an easily accessed, Do It Yourself (DIY) platform that enables multivariate testing and offers fundamental features such as segmentation and targeting. At the higher end, Memetrics positions xOs Enterprise to enterprise-level, multi-channel marketers seeking cross-channel, advanced web analytics, complex modeling capabilities and full-service support. "xOs has tremendous flexibility and can be deployed in a variety of ways depending upon the needs of the client," Mr. Phillips adds. "Either hosted or behind the firewall, with basic features or advanced, as a DIY tool or with full service support -- the Memetrics multivariate testing platform is the most robust on the market."
"The high marks for our methodology were especially pleasing," Mr. Phillips stated of the rating JupiterResearch gave Memetrics for testing and targeting methodologies where, among the multivariate testing vendors rated in the report, Memetrics was again ranked #1. "The xOs platform is based on a foundation of Choice Modeling methodology, a far more relevant and effective methodology for market testing than others we commonly see in the multivariate testing market," Mr. Phillips continued. "Taguchi, for instance, is a methodology developed in the 1940s to build more efficient manufacturing processes and isn't optimal for conducting experiments that predict customer choice behavior"
Choice Modeling methodology was developed by University of California, Berkeley economist Daniel McFadden who won the Nobel Prize in 2000 for his work in the field. "Relying on the science of Choice Modeling, Memetrics' xOs creates behavioral models for how changes in marketing tactics, offers, and communications are likely to affect customer choice behavior," Mr. Phillips stated. "We believe the JupiterResearch assessment a methodology based on consumer choice behavior provides more value to today's digital marketers is not only the right one, but also a strong indication that the optimization market is maturing to embrace best practice."
About Memetrics
Memetrics provides technology and services that enable continuous optimization of customer interactions across channels. Available through licensed software or hosted toolsets, Memetrics patented xOs® technology optimizes marketing ROI and provides deep customer insights within and across multiple channels including paid search, Web, email, direct mail, and call centers. For clients such as eBay, Shopzilla and ING Direct, our multivariate testing solutions founded on Nobel Prize winning Choice Modeling methodology have increased revenue, reduced customer acquisition costs and improved customer life-time value. Founded in 1999, Memetrics, LLC is a privately held profitable company with offices in San Francisco, London, Amsterdam and Sydney.
Contact:
Bonnie Thomas
Marketing Director
Office: 415.348.7735
Mobile: 415.336.3907
# # #