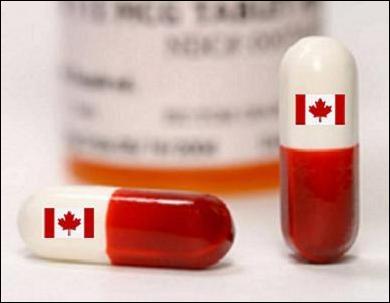 Patients had the best of both worlds – great prices and unrestricted access to a safe drug supply. But that's when the Customs started seizing the packages.
Calgary, AB (PRWEB) November 6, 2006
With a Congressional mid-term election looming, many are predicting a Democratic majority in the House and possibly even the Senate. That eventuality has thrust the issue of high drug prices and importation of medications from Canadian online pharmacies back into the political spotlight. Years of Republican control of Congress have thrown up innumerable obstacles to legalizing drug importation from Canada and other countries primarily as a reward for the lavish campaign contributions and perks from drug company allies. But with Democrats threatening to take power in one or both houses of Congress, a new political landscape may tip the scale in favor of facilitating drug importation rather than hindering it. Ironically however, American consumers need not wait for new legislation to pass – the best time to order affordable medications is now.
In 2004, more than 2 million Americans ordered perfectly safe medications from licensed online Canadian pharmacies like Minit Drugs to save 40 to 80% on the cost of their prescriptions. Fearful of a consumer wave that would decimate industry profits, pharmaceutical giants like Pfizer and Glaxo SmithKline clamped down on Canadian pharmacies that mailed medications to Americans by cutting off their supply line. Legitimate Canadian pharmacies like Minit Drugs (http://www.pharmacy-online.ca) responded by offering their patients access to prescription medications from licensed suppliers in countries that have rigorous drug regulation regimes comparable to the FDA. As a result, US consumers now enjoy a choice of where to order their medication from thereby offering greater pricing incentives.
"The globalization of the mail-order pharmacy services was a huge benefit for U.S. consumers because it introduced even better pricing for medications while guaranteeing ample supply," says Barney Britton, President of Minit Drugs (http://www.Pharmacy-online.ca). "Patients had the best of both worlds – great prices and unrestricted access to a safe drug supply. But that's when the Customs started seizing the packages."
In November of 2005, just 2 days after the start of the enrollment period for the controversial Medicare D prescription drug program for seniors, Customs and Border Protection (CBP) agents began a dangerous seizure campaign that saw over 40,000 drug packages confiscated over 11 months. Sensing massive political backlash in the mid-term elections, Republican leadership relented and passed legislation to allow Americans to legally transport medications from Canada back home to the U.S. Shortly thereafter, CBP, under of the Dept. of Homeland Security, abruptly reversed the seizure policy due to overwhelming public pressure.
"American patients were subject to a campaign of intimidation and misinformation by their own government but now those restrictions have been lifted even if it is a Republican tactic to win back votes. But a Democratic majority in either the House or the Senate will preserve the open access that Americans now have to safe and affordable medications online," adds Britton.
The lifting of the seizure policy was widely perceived as a temporary election strategy by Republican leadership to pander to the vote-rich senior population (which has been less than impressed with the new Medicare D prescription program). However, greater Democratic control of Congress is likely to prevent the seizure campaign from being re-instated and culminate in more serious consideration of actually legalizing drug importation. Preserving the unfettered access of medications from licensed online Canadian pharmacies may be the first tangible benefit of a Democratically controlled House or Senate.
"Folks don't need to wait for legislation to legalize drug importation, the mail is getting through and the prices have never been better," concluded Britton.
Minit Drugs (http://www.Pharmacy-online.ca) is a licensed pharmacy located in Calgary, Alberta (AB License # 1657), is CIPA certified and IMPAC accredited. All Canadian drugs are approved by Health Canada and dispensed by licensed pharmacists.
Contact:
Barney Britton
President, Minit Drugs
Ph. 1-877-530-3743
website: http://www.Pharmacy-Online.ca
# # #