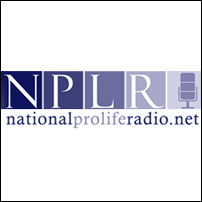 There's a lot going on out there
Washington DC (PRWEB) November 6, 2006
National Pro Life Radio announced today its new 24-hour a day online radio programming targeted at America's 55% pro life majority. The new company, based in Washington DC, is a nonprofit effort backed by several major donors and aimed at achieving greater awareness and unity among pro life people.
"Solidarity, awareness, education – three key components for a better stronger Pro Life movement that sees growth and success in ending legalized abortion – few things can produce and enhance these needed components as quickly and effectively as radio," says NPLR founder and general manager Paul Schenck on the eve of national elections.
Schenck says a major objective is to educate voters on the life issues so they know who and what to vote for in the future.
"There's a lot of dangerous fine print out there these days," Schenck said. "Missouri's Amendment 2 is a great example for why we need to help Pro Life people understand the issues before they cast their votes."
National Pro Life Radio offers constant access to online radio news, information and will eventually include entertainment to help keep listeners on the cutting edge of the life issues affecting the country and the world every day.
Schenck says the new nonprofit company will seek syndication agreements with like minded radio stations in the US and is exploring a satellite channel launch in the future.
"Our vision is to deliver a product that can be accessed any time and is continuously informative, educational and pro-active, Schenck said. "NPLR.net allows pro life people to continually learn, think and act in a helpful positive way."
"There's a lot going on out there," said Schenck. "At a time when the secular media often makes us feel alone in our beliefs, we need to know that we're all on the same page, that we make up the majority and can change the cultural tide in this country. No amount of direct mail or conventional advertising can achieve that."
Pro lifers need to know what programs or initiatives are working, what is new in the law, which politicians can be voted for, how those in need can get the help they need, what is in the news, what the facts are about the industries and politicians who thwart the right to life," said Schenck. "In short, they need National Pro Life Radio."
"For all of us who have continually said 'I wish I knew more about this or that Pro Life issue', or 'I never have time to read all the information', now there is a source and a solution," Schenck concluded.
About National Pro Life Radio:
National Pro-Life Radio is an exciting new broadcast platform spotlighting everything that is taking place in the global movement to restore human dignity and respect for every human being on the planet. http://www.nplr.net.
113 2nd Street NE
Washington D.C. 20002
Tel. 1-(202)-536-2786
###