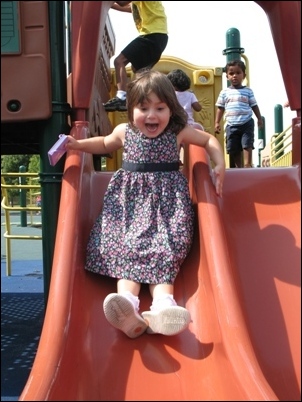 Bethesda, MD (PRWEB) November 7, 2006
A recent study from the journal Pediatrics revealed that, on average, six of seven children kept home could have been sent to day care or school. Though pediatricians, parents and child care providers were typically unaware of the American Academy of Pediatrics guidelines for 'exclusion' from day care or school, most ended up following common rules simply by using everyday judgment. However, these new results suggest that with a better understanding for these guidelines, it may be possible to reduce the spread of childcare-associated illnesses and unnecessary child care and work absences. If children are sent to day care or school with low-grade illnesses, precautions must be taken to reduce the spread of disease to caregivers and other children. Adhering to drug regimens with the assistance of FLAVORx can reduce the prevalence of symptoms and decrease infectious spread.
Though guidelines vary among states and among child care facilities themselves, there are some key points to keep in mind when deciding if an ill child should be excluded from child care. A child should not attend day care or school if the illness poses a risk of spreading serious disease to others, the caregiver is unable to offer extra care to the child without compromising the health and/or safety of other children or the child is unable to participate comfortably with the facility's activities. As a general rule of thumb, children should not attend child care if they exhibit blood in stools, chickenpox, diarrhea, high fever about 101ºF, head lice, Hepatitis A, Herpes simplex lesions, severe bacterial skin infections, measles, mouth sores, mumps, persistent abdominal pain, whooping cough, pink eye, severe rash with fever, Rubella, scabies, shingles, strep throat, abnormal sluggishness, tuberculosis or vomiting.
Many common infections are not particularly harmful and children can attend child care or school with illnesses such as the common cold, runny nose, cough, mild fever, pink eye without pus and rash without fever. Infectious spread can occur before, during and after the appearance of symptoms, and occurs frequently in schools and child care facilities where children are often in close contact with each other and common surfaces such as desks, lunch tables and doorknobs. Reducing germ spread can help greatly by reminding children to cover their nose and mouth while coughing and sneezing, washing their hands often, reminding them not to touch their eyes, nose or mouth and ensuring that they take medications properly to reduce symptoms. Even over-the-counter medications such as cough suppressants and decongestants can minimize symptoms such as coughing and sneezing and therefore reduce the 'droplet spread' of germs through the air.
However, children often have difficulty adhering to medication regimens, particularly when medications are bad-tasting or foul-smelling. The addition of FLAVORx to liquid medications can safely mask the existing taste of the medication with one of 42 FDA-approved flavors on the FLAVORx menu. According to Kenny Kramm, FLAVORx President and CEO, "Kids love choosing their flavors. In fact, we've found that children are more likely to take their medications when they can give their input for what flavor they would like for their medicine." And with the upcoming holidays, FLAVORx has added some seasonal flavors as well. "Flavors like Pumpkin Pie and Candy Cane are usually big hits around the winter months," says Kramm.
Staying compliant with doctor's orders and drug directions can reduce symptoms and the spread of infection, lessen the possibility for additional medication or doctor visits and ultimately reduce the emergence of drug-resistant organisms.
About FLAVORx
FLAVORx is a pharmaceutical flavoring system used by pharmacists and veterinarians nationwide to improve the palatability of liquid over-the-counter and prescription medications. To date, FLAVORx has flavored over 40 million prescriptions without any incidence of allergy, adverse reaction or changes in efficacy. FLAVORx flavors are non-allergenic, dye-free, sugar-free, phosphate-free and alcohol-free, making them safe for all patients. With over 42 flavors ranging from Bubblegum and Watermelon to Chocolate Silk Pie and Peaches 'n Cream, FLAVORx is sure to please any taste bud whether it's a child or an adult. In addition, 16 animal-inspired flavors such as Crispy Bacon and Salmon Steak help medications go down a little easier for FLAVORx's veterinary friends as well.
For more information, please visit http://www.flavorx.com or contact Teresa Chen at 800.884.5771, extension 234.
# # #