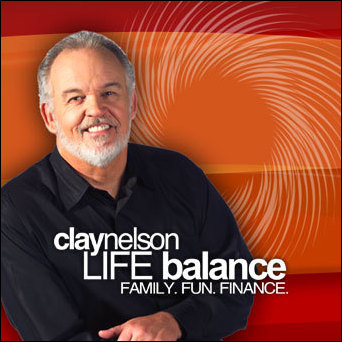 Why Do I Have to Grow?
Santa Barbara, CA (PRWEB) November 9, 2006 -
Clay Nelson Life Balance renews its commitment to putting fun, family and financial freedom into everyone's business and personal lives with the arrival of the Getting Started Series, the first entry in an all-new three-volume audio CD series produced by the company.
The Getting Started Series takes the life planning tools developed by founder Clay S. Nelson--used by thousands of his Personal Planning Workshop participants nationwide--and packages them in an easy to understand, self-paced audio CD format.
Users of the audio CD sets also have online access to supplemental materials that guide them as they work through the exercises contained on each disc. The Getting Started Series includes:
Disc 1 - Creating Your Purpose, The Key to Unlocking Your Greatest Potential
Disc 2 - How to Let Fear Serve You, How to Not Be Stopped by Fear
Disc 3 - Commitment, Getting Past "Why Do I Have to Grow?"
Two follow-up volumes, Taking Care of Me Series, and Building Your Future Series, are currently in production and slated for release fourth quarter of 2006.
"So many of the people I talk to on a daily basis have reached a place where they begin to wonder if there is a way to live a much more fulfilling life and have greater success." says Nelson. "Fortunately the short answer to that question facing so many of us is that Yes, there is! Everyone can embrace the concept that they can reclaim their right to have a say in how their life turns out once they learn to articulate it."
"Breaking out of the status quo and achieving greater success begins with discovering and developing a purpose statement, learning to channel your inner fears into a force that keeps you moving forward rather than stopping you in your tracks, and becoming committed to what you say you truly want your life to be like."
Clay Nelson is known throughout the United States as a motivational speaker, business and life coach, and workshop leader. Clay presents his life balance ideas and tools nationwide to eager participants at workshops and conventions of all sizes, as well as to listeners of his weekly KZSB AM 1290 Santa Barbara News-Press radio station talk show.
Clay Nelson Life Balance was borne out of Clay's own life philosophy: To teach what one has learned in life is the greatest gift one has to give. The company's innovative programs teach individuals and businesses how to set goals, get past what stops them from accomplishing them, and create written plans that help them attain extraordinary results.
For more information on the Getting Started Series audio CD set, and Clay Nelson Life Balance products and services, please visit http://www.claynelsonlifebalance.com.
###