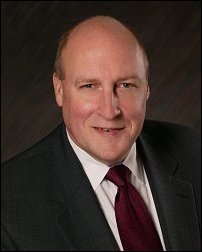 It is not an overstatement
INTERLOCHEN, MI (PRWEB) November 9, 2006
Interlochen Center for the Arts will receive the National Medal of Arts, the nation's highest honor for artistic excellence. The award will be presented by President Bush to ten individuals and organizations in a White House ceremony on November 9. Jeffrey Kimpton, President of the nonprofit Interlochen Center for the Arts, traveled to Washington DC to receive the award.
"It is such an honor to be recognized at this level," said Kimpton. "As a community of artists that spans eight decades and stretches around the globe this award belongs to everyone who has ever been a part of the Interlochen experience."
"These individuals and organizations have all made enduring contributions to the artistic life of our nation," said National Endowment for the Arts Chairman Dana Gioia. "The efforts of Interlochen have enriched our national culture."
Kimpton, who is also a leading advocate for arts education, will be joined in the Oval Office by Gerald Fischer, President of the Board of Trustees for Interlochen Center for the Arts, and Tyler Hodges, a 2006 graduate of Interlochen Arts Academy and a recipient of the prestigious Presidential Scholar in the Arts award. Hodges was honored by President Bush just six months
ago for his artistic accomplishments as a vocalist and his academic record.
"I was pleased that Tyler could join us for this special occasion," explained Kimpton, "because he is an artist-scholar that exemplifies Interlochen. When I look around our campus, I see many young artists like Tyler who will create a very bright future for the arts, just as other Interlochen alumni are bringing vitality to the arts today." Interlochen alumni represent a roster of distinguished luminaries in the arts including ten percent of the musicians in the nation's major orchestras and including such prominent artists as Lorin Maazel, the conductor of the New York Philharmonic, Josh Groban, Felicity Huffman and Liz Lerman. Interlochen alumni also continue to make important artistic contributions in the fields of visual arts, literature and film.
Kimpton noted that many Interlochen alumni choose careers other than the arts, but they still share in the impact made by the organization. "They still make the arts part of their lives – and by doing so, they are among the strongest supporters of local arts programming around the country. That is an equally important part of our legacy."
Established by Congress in 1984, the National Medal of Arts is awarded to individuals or groups who, in the President's judgment, are deserving of special recognition for outstanding contributions to the excellence, growth, support and availability of the arts in the United States. Each year, the National Endowment for the Arts receives nominations for the award from across the country. The National Council on the Arts, the Endowment's advisory body, reviews the nominations and provides recommendations to the President, who selects the recipients. The process is secret, and Interlochen was not aware that it was under consideration.
In announcing the selection, the National Endowment for the Arts recognized Interlochen both for the extraordinary contributions the organization has made over its 79-year history and for the dynamic initiatives of the past few years that are keeping Interlochen on the cutting edge of arts education today and into the future.
Founded in 1927 as the National High School Orchestra Camp, the institution soon became known simply as "Interlochen" and quickly increased in scope to include other arts disciplines and programs. From an unlikely location in the woods of northern Michigan emerged a growing cultural and arts community with national influence. Today Interlochen also encompasses the country's first boarding high school in the arts, a public radio network, a year-round arts festival, an elementary and middle school, and an expanding adult education program. Nearly 90,000 artists have learned and been inspired at Interlochen and hundreds of thousands more are engaged annually.
"It is not an overstatement," said Kimpton, "to say that Interlochen has played a key role in the development of high quality music and art programs in public schools throughout the entire country. In 1928, Interlochen was a pioneer in the area of arts education. Today, the cross-pollination of arts that can only be found here continues to attract some of the most talented and dynamic artists from around the country. After eighty years, we are still on the leading edge of arts education."
Interlochen Center for the Arts continues to innovate to meet the changing needs of the arts community. In 2005, Interlochen established an interdisciplinary high school film program, which draws on the wide range of talent that already exists at Interlochen; theatre students appear in the films; writing students work on screenplays; music students create original scores and visual artists work on the sets. In October, the new film program moved into the new Aaron and Helen L. DeRoy Center for Film studies, a 26,000 square foot facility, which incorporates living space, classrooms, editing rooms and a screening room. It is the only building of its kind in the country, dedicated to teaching the art of film to high school students.
In the last three years, Interlochen has also expanded its offerings for adult education programs. "We are most well-known for inspiring young artists," said Kimpton, "but adults continue to seek high quality creative opportunities and need the arts just as much as our youth. Our College of Creative Arts gives adults of all ages many opportunities to fine-tune their skills in an arts discipline – or to explore an entirely new one." Programs have included guitar, New Horizons band, adult band camp, chamber music, early music, painting, photography and writing seminars. Other programs are continually being added.
Very few arts education organizations have ever been recognized with the National Medal of Arts. Kimpton expressed his hopes that the award will advance opportunities for arts education for everyone. "At this place where art lives so vibrantly, we bring art into the lives of so many people. As we move forward, Interlochen will carry on its tradition of being a leader in the arts by continuing to innovate and promote the availability of arts programs for everyone – at Interlochen and everywhere."
Visit the Interlochen Center for the Arts website
Download this press release, music samples and photos at: http://www.interlochen.org/newsroom
Information on the national Medal of Arts can be found online at: http://www.arts.gov/honors/medals.
INTERLOCHEN CENTER FOR THE ARTS
Interlochen Center for the Arts engages and inspires people worldwide through excellence in educational, artistic and cultural programs, enhancing the quality of life through the universal language of the arts.
Interlochen promotes individual accomplishments through collaborative experiences and instruction in and across several arts disciplines:
Creative Writing
Dance
Motion Picture Arts
Music
Theatre
Visual Arts
Located in northern Michigan, Interlochen Center for the Arts encompasses:
Interlochen Arts Camp: Established as the first music camp in the U.S. in 1928, the Camp attracts 2,200 aspiring artists from every U.S. state and more than 40 countries, along with hundreds of artists and educators. They fill Interlochen's campus with creativity and more than 400 arts presentations each summer. Renowned violinist, Joshua Bell, will just one of the many prominent guest artists who will visit Interlochen in summer of 2007.
Interlochen Arts Academy: Opened in 1962, the Academy is the country's first and foremost fine arts boarding school. It offers a rigorous college-preparatory curriculum while preparing young artists for any future professional or artistic endeavor. Nearly 500 talented artists produce 250 arts presentations in the academic year. Interlochen has nurtured the talents of 38 Presidential Scholars, more than any other school in the country, public or private.
College of Creative Arts: An evolving and expanding series of classes and seminars for adults and arts educators that provides artistic experiences and enrichment at any skill level in a variety of disciplines.
Interlochen Public Radio: A founding member of National Public Radio, IPR now includes two 24-hour listener-supported public radio services that connect northwest-lower Michigan with classical music, cultural programming and news along with online streaming and podcasting to listeners around the country and globe.
Interlochen Arts Festival: One of the largest presenters of arts in the Midwest, the Arts Festival offers more than 600 performances and presentations to more than 250,000 attendees each year. From classical to country, ballet to modern dance, students, faculty and guest artists present the highest quality performances in music, dance, theatre, visual art, creative writing and film.
Interlochen Pathfinder School: The 150-student independent pre-K through eighth grade day school merged with Interlochen in 2000. A dynamic curriculum encourages students to explore, create, and achieve.
INTERLOCHEN ALUMNI FACT SHEET
Our global network of alumni spans eight decades and carries our community's life-changing experiences from the northwoods campus to prominent roles on the world stage.
ACTORS:
Victoria Clark, Tony-Award winner, "Light in the Piazza"
Ben Foster, "X-Men 3," "Six Feet Under"
Felicity Huffman, Emmy-Award-winning actress, "Desperate Housewives"
Anthony Rapp, "Rent," "A Beautiful Mind"
ARTS AND BUSINESS LEADERS
Debra Berman, Dean of the Colburn School of Music
Aaron Dworkin, founder of the Sphinx Competition and recipient of the MacArthur "Genius Grant"
Steve Hayden, Vice Chairman of Ogilvy & Mather Worldwide
Michael Kaiser, President of the Kennedy Center for the Arts
J. Stewart Moore, President of Sapient Technology
DANCERS & CHOREOGRAPHERS
Janet Eilber, Artistic Director, Martha Graham Center of Contemporary Dance
Liz Lerman, MacArthur "Genius Grant" recipient
Jill Moffit Nicklaus, "Fosse," "Movin Out," "Cats"
Leajato Robinson, "Tap Dogs"
MUSICIANS:
10% of the members of the nation's major orchestras
Regina Carter, jazz violinist and MacArthur "Genius Grant" recipient
Cedric Dent, "Take 6" a capella group
Peter Erskine, jazz drummer
Adam Guettel, Tony Award winner and composer
Josh Groban, singer
Jewel, singer and songwriter
Norah Jones, singer and songwriter
Lorin Maazel, conductor of the New York Philharmonic
Jessye Norman, opera singer
William Preucil, concertmaster, Cleveland Orchestra
Gerard Schwarz, conductor of the Seattle Symphony Orchestra
VISUAL ARTISTS
Cathy Guisewite, creator of the "Cathy" comic strip
Faye Wrubel, conservator of paintings at the Chicago Arts Institute
Bill Zheng, designer for Daimler Chrysler
WRITERS AND JOURNALISTS
Paula Sharp, I Loved You All
Judith Shulevitz, Slate and New York Times
Doug Stanton, In Harm's Way, The Horse Solders
Mike Wallace, journalist
Daniel Zwerdling, reporter for National Public Radio
See a more complete listing of alumni on the Interlochen website: interlochen.org
# # #