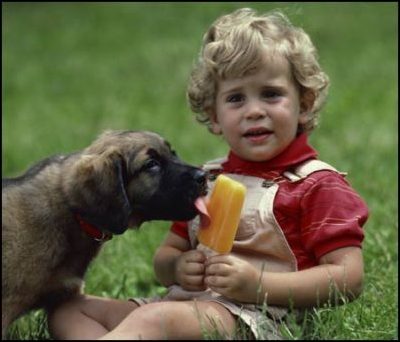 Patients are more likely to have a quick recovery if they take their medication. FLAVORx's flavor enhancement makes this much more likely.
Bethesda, MD (PRWEB) November 9, 2006
Flavoring is key to ensuring a successful treatment program for animals because the process overcomes many of the issues associated with hard to medicate pets. Pills, capsules and the bitter taste of many medications often hinder a pet's recovery by reducing compliance. Owners struggle to dose animals, and animals have difficulty swallowing medications, making for an unfortunate combo when it comes to giving pets much-needed prescriptions. Flavoring not only improves the medication's taste and smell, but also converts medications to a more readily accepted liquid form without affecting efficacy.
The survey of over 300 veterinary clinics nationwide proved that veterinarians understand the struggle that pets, and their owners, often endure when given difficult-to-swallow medications. The veterinary pharmacies and clinics that use FLAVORx find the system simple and easy, as well as a method to enhance care programs for owners and their 4-legged patients.
Dr. Joel Ehrenzweig, Vice President of the FLAVORx Veterinary Division, was not surprised to find similarities between the veterinary and pediatric medications most commonly flavored. "The bottom line is, a bad tasting medication is a bad tasting medication, regardless of what kind of patient you are," says Ehrenzweig.
Veterinary clinics reported they most commonly flavored the following medications:
1) Metronidazole (known as Flagyl and other brand names): antibiotic used to treat anaerobic bacteria and protozoa.
2) Methimazole (Tapazole): used to treat hyperthyroidism, primarily in cats.
3) Enrofloxacin (Baytril): antibiotic used to treat infections such as Rickettsia, Staphylococcus, E.Coli and Pasteurella.
4) Prednisone (Deltasone and many other brand names): treatment of inflammatory conditions. Also used for immunosuppressive therapy.
5) Doxycycline (Vibramycin, Monodox, Doxy Caps and many other brand names): antibiotic used to treat bacterial infections. The drug of choice for treating tick-borne diseases.
For human patients, both Metronidazole and Prednisone have landed spots on FLAVORx's "Wheel of Yuck" that provides information and flavoring suggestions for the industry's most unpalatable medications.
The most popular flavors among canines include Red Angus Beef and Crispy Bacon, while felines prefer Tuna and Fish Chowder. Veterinarians and other clinic workers appreciate the ease of the FLAVORx system and the benefit it provides to patients. According to a veterinary practice in Tennessee, the FLAVORx system gives them "the ability to increase compliance by providing an easier way to administer medication." A practice in Florida noted that, "Patients are more likely to have a quick recovery if they take their medication. FLAVORx's flavor enhancement makes this much more likely."
Pilling can be particularly difficult for animals weighing less than 10 pounds. Cats are not only finicky, but have a small esophagus that runs horizontally and cannot easily accommodate large pills or capsules. Pilling may lead to esophagitis, which causes nausea, vomiting and megaesophagus; in severe cases causing ulceration or stricture, both of which require aggressive therapy. By converting tablets and capsules into liquid form and adding one of 29 pet-approved flavors, pets are sure to accept these newly formulated medications. The use of liquid medications can alleviate stress and trauma for both the pet and owner/caretaker, not to mention save time, money and pain if damage to throat tissues occurs.
About FLAVORx
FLAVORx is a pharmaceutical flavoring system used by pharmacists and veterinarians nationwide to improve the palatability of liquid over-the-counter and prescription medications. To date, FLAVORx has flavored over 40 million prescriptions without any incidence of allergy, adverse reaction or changes in efficacy. FLAVORx flavors are non-allergenic, dye-free, sugar-free, phosphate-free and alcohol-free, making them safe for all patients. With over 42 flavors ranging from Bubblegum and Watermelon to Chocolate Silk Pie and Peaches 'n Cream, FLAVORx is sure to please any taste bud whether it's a child or an adult. In addition, 16 animal-inspired flavors such as Crispy Bacon and Salmon Steak help medications go down a little easier for FLAVORx's veterinary friends as well.
# # #