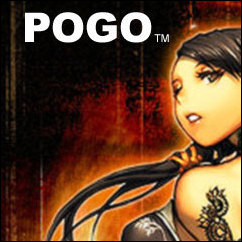 We are expecting a rapid uptake of POGO as users become aware of the benefits of sharing content with their mobile phones. The youth market is particularly open to innovative means for accessing new content. Their demand for mobile content will drive the uptake of POGO in the market
(PRWEB) November 9, 2006
POGO, a South African based company, has launched the first free file sharing software for mobile phones and is looking to benefit from the growing demand for mobile phone applications in the youth market.
"The software application brings Internet-based peer-to-peer technology to mobile phones. This is the first commercially successful application of file sharing software in the wireless market," said Jaysen du Plessis, managing director of POGO.
POGO allows users to share ringtones, music, games, videos and themes. The application also allows users to send messages at 1c per SMS as well as access classifieds, body weight calculator and car performance facilities.
POGO is free and downloadable to all GPRS and 3G mobile phones that are Java and WAP enabled. The application is compatible with all phone types. Users just need to type in http://www.POGO.vg on their mobile browsers to get it. POGO does not bill for any use of the file sharing facility and users pay only for the airtime to access the Internet.
"We have signed up 1,000 users in the three weeks since the launch of POGO. We are seeing significant usage of the application. Some 6,800 items, mostly music or games, have already been downloaded. Music downloads are the most popular content requests," stated Jaysen.
The free file sharing software application provides users with access to a community sharing its content. 5,000 mobile games, over a million different MP3s and thousands of ring tones (including the current top hits) are already accessible via the file sharing application.
According to Jaysen, additional content will become available as more users join the POGO peer-to-peer community. There is also a free instant messenger available for download that will allow users to send SMSs and chat in the mobile chat rooms. The instant messenger can be accessed at http://www.pogo.fm .
"We are expecting a rapid uptake of POGO as users become aware of the benefits of sharing content with their mobile phones. The youth market is particularly open to innovative means for accessing new content. Their demand for mobile content will drive the uptake of POGO in the market," Jaysen said.
For more information about sharing ringtones, music, games and videos with POGO's free file sharing software for mobile phones, please visit http://www.pogo.fm .
Contact:
Jaysen du Plessis
+27 82 468 6696
# # #