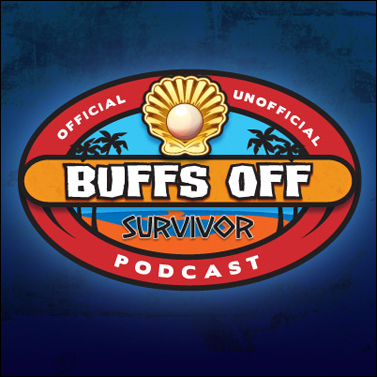 we'll pick 'em off like zits
Pukapuka, Cook Islands (PRWEB) November 10, 2006
The plot of the most recent Survivor Cook Island has more twists than a Chubby Checker revival and our critics are rockin' in this latest episode of Buffs Off, The Official Unofficial Survivor Podcast. Subscribe to the podcast at BuffsOff.com and get the answers to all the questions you'd never think to ask.
Join the Buffs Off podcast as Lance Manion summarizes the latest Survivor edition and asks our marooned fundits – Christmas Whetstone, Clay Melon and Sterling Inwood – to weigh in on the latest carnage. The language has never been more threatening and downright stupid as Jenny says "we'll pick 'em off like zits". Nate growls "we don't like leaders here". And the ever incomprehensible Candice observes, "Raro wins when it counts."
Will Aitu's unholy alliance of Yul, Becky, Sundra, Candice and Jonathan hang together to lynch Ozzy? Or is Candice playing them all with her eyes on Adam? Will Jonathan get his white power alliance? Or will Nate's creative "ghetto-speak" capture everyone in its spell?
Can any of us survive another after-challenge group hug? And where the hell are those chickens coming from?! All will be revealed by tuning into Episode 9 of Buffs Off, The Official Unofficial Cook Islands Survivor podcast at BuffsOff.com. Here listeners can also weigh in with their comments and the issues they would like addressed in future episodes by commenting on the Buffs Off blog.
About Buffs Off™
Buffs Off is the free, Official Unofficial Survivor podcast produced each week in an abandoned WWII radar installation by the four remaining inhabitants of the unoccupied portion of Pukapuka Island in the Cook Islands. The native commentators -- Lance Manion, Christmas Whetstone, Clay Melon and Sterling Inwood – weigh in each Friday with a new podcast and blog posting on Buffsoff.com, as only these frontline observers can. The growing Buffs Off Survivor community share ideas and inspiration through regular blog commentary on the Unofficial Official site, BuffsOff.com.
###