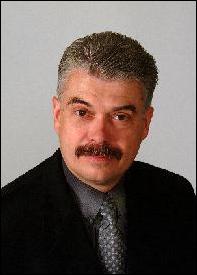 presentation earlier this year and it was very well received by our 250 attendees from the dental community
Dover, NH (PRWEB) November 20, 2006 - An eight-year-
old shouldn't have to spend the holidays in the hospital, but the cold hard fact is that thousands of children will have to celebrate this holiday season from a hospital bed or with a visit to an emergency room. According to a representative in the Patient Relations Department at Children's Hospital Boston, "Every attempt is made to release children, even if only for a few hours, to be with their families at home for the holidays." However, at least half of their beds will remain full. Magician and creator of PediaTRICKS, BJ Hickman, offers the following advice to parents and care givers for helping children enjoy the holidays during a prolonged hospital stay.
"Laughter truly is the best medicine," states Hickman, a magician and creator of PediaTRICKS, a pediatric program based on magic that is designed to ease young patient's fears and anxieties. "Children's emotions tend to run rampant when they're in the hospital or doctor's office. In addition to trying to calm them down with soothing words and soft voice, try to make them laugh by distracting them."
Hickman tells of a story that he heard from a pediatric nurse who had implemented some of the ideas she learned from PediaTRICKS. A little boy who was so scared at his previous visit was in the waiting room with his parents when he just got up and marched right up to the registration window to ask "Is that funny nurse working today?"
Hickman credits this reaction to being able to engage the child. "Magic tricks, curiosities and diversions are intended to capture the child's attention and take their imagination (which is often causing the uneasy feeling) to another place. There's nothing like the experience of watching a teary eyed child suddenly burst into laughter. "
It's just what the doctor ordered. Dr. James M. Rozanski is Director of Dental Services at Faxton-St. Luke's Healthcare in Utica, New York. "We engaged Mr. Hickman with his "PediaTRICKS" presentation earlier this year and it was very well received by our 250 attendees from the dental community," he said. According to Rozanski, "Attendees reported that using magic to calm a child has a practical application, a valuable new technique to putting a child at ease, and his simple tricks add fun to the work place reducing anxiety for all ages."
PediaTRICKS teaches techniques Hickman has acquired as a professional magician, including easy-to-learn magic tricks, curiosities and diversions that attendees can use to make children feel more relaxed and comfortable. His presentations are a refreshing blend of content, humor and entertainment.
For more information, visit http://www.pediaTRICKS.com.
###