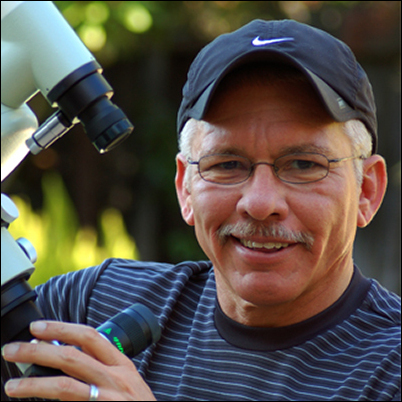 Many other telescopes followed as did two years learning how to image with a 35mm camera in time for the passing of Halley's comet in 1986. Family, kids, career and expenses, however, turned me into a spectator as amateur astronomy converted from film to CCD during the 1990's.
Fountain Valley, CA (PRWEB) November 15, 2006
Rent-a-scope, a major provider of astronomical observing resources for members of the RAS Observatory of New Mexico and the general public, announced implementation of global access to a series of astronomical installations in strategic time zones. The location of these participating installations will offer users and observers access to highly sophisticated remote astronomical imaging platforms that possess amazing pointing and tracking accuracy. Outfitted with chilled CCD cameras and special imaging and scientific filters, users will be able to conduct research and capture unbelievably detailed images of a variety of deep space objects. No previous technical experience is required. Real live support is available 24/7.
Just to provide some idea as to what may be accomplished with the remote systems here are a few sample images presented by one of the registered user's R. Jay GaBany. Below is more about Mr.GaBany himself:
Mr. GaBany opened his remarks with, "My interest in astronomy started at an early age, sparked by the Apollo Moon Landing program. I remember looking at the moon through my 60 mm refractor when Neil Armstrong and Buzz Aldrin were bouncing on the lunar surface. Carl Sagan's vision ignited my adult enthusiasm for astronomy like gasoline on a fire when Cosmos debuted on PBS in 1980 and shortly thereafter I acquired my first 8 inch telescope."
Jay added, "Many other telescopes followed as did two years learning how to image with a 35mm camera in time for the passing of Halley's comet in 1986. Family, kids, career and expenses, however, turned me into a spectator as amateur astronomy converted from film to CCD during the 1990's."
GaBany also stated, "My fascination with imaging was rekindled during an un-planned late night tour of personal websites filled with fantastic CCD images. It has been the most challenging, rewarding and addictive activity I have ever undertaken- far surpassing the years I spent learning software languages in my South Windsor, CT home basement at night!"
Jay continued, "Moving from Connecticut to San Jose, California in 1997, I applied my 23 years managing large corporate travel agencies into the design of corporate web-based travel applications. While I am lucky to live in an area with seemingly endless clear nights from late May to late October, I also have to contend with serious light pollution from the metropolitan area, a local mall and neighborhood street lights. After many months of imaging from my backyard with modest success, I began exposing pictures using remotely controlled instruments located under dark skies in New Mexico and near Melbourne, Australia. The results were significantly improved!"
GaBany concluded his remarks with, "My hope is that my skills as an imager will one day match the optical acuity of my instruments. With each new subject, I continue to learn and explore."
Arnie Rosner, the creator of Global-Rent-a-scope commented, "This amazing service was only made possible through the incredible vision and genius of several manufacturers and software companies. Our location In New Mexico, for instance, uses the remarkable Takahashi telescopes. These amazing optical systems are mounted on remotely operated state-of-the-art robotic Paramounts telescope mounts. These high-quality telescope mounts are produced by Software Bisque of Colorado, http://www.bisque.com/.
Each system is equipped with sensitive electronic detectors called CCD cameras. These devices are manufactured by SBIG (Santa Barbara Instrument Group) http://www.sbig.com/ and FLI (Finger Lakes Instruments) http://www.fli-cam.com/ ."
Of special note is our Australian based, AREO8, a 12.5" RCOS telescope system, produced by RCOS optical systems http://www.rcopticalsystems.com. This is the featured instrument of this installation.
Rosner also added, "Some of the equally incredible filters, (UBVRI, LRGB, plus Ha, OII and SIII installed on select systems) have been made possible by manufacturers like Astrodon http://www.astrodon.com/ and Custom Scientific http://www.customscientific.com/ ." Rosner went on to say, "Our US based telescope systems are hosted by Mike and Lynn Rice of New Mexico Skies, an astronomer's guest observatory http://www.nmskies.com/webpage/.
The New Mexico Skies ground support team has provided such fantastic support that we enjoy a history of almost perfect uptime. As a result our users and researchers successfully captured over 15,000 hours of astronomical data no loss of data. Rosner, went on to explain, "This extremely high level of technological achievement provided us with the confidence to raise the bar another step and introduce our global service"
Arnie explained further, "Due to an exceptional set of circumstances, all of the right pieces fell into place and in an observer-service-focused model based on the true spirit of international cooperation, Eddie Trimarchi, Queensland, Australia, Brad Moore, Victoria, Australia, Ido Bareket of Macabim, Israel, Stefan Padovan, Milan, Italy and Christian Sasse of the UK all agreed to form our new global affiliation. We are now known as a global telescope network called Global-Rent-a-scope."
At present seven of the eight systems are online. AREO7 is in the process of adding the finishing touches. We expect all systems will be operating and available by January 1, 2007.
For more information please visit our web site at: http://www.global-rent-a-scope.com/
###