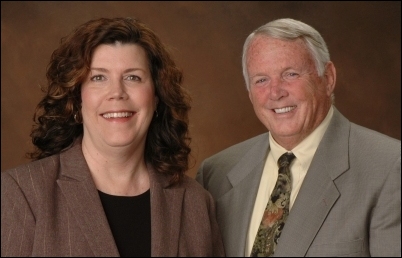 We brought in consultants to design the website, give us legal advice about licensing and copyrights, and to set us up to deliver Agency Benefits Coach™ right
Lakeland, FL (PRWEB) November 16, 2006
Creating or modifying the tools you use to sell or service employee benefits drains your time, misuses your talents and misapplies your creativity. It's non-productive work fraught with trial-and-error frustrations. You want to show consistent professionalism to your clients and make perfect submissions to carriers with easy-to-use tools for your staff…always presenting your brand and memorable image loud and clear. Now the best practices of successful agencies can work for you with http://www.AgencyBenefitsCoach.com on your side.
For an investment of earnings from one average 10-person group medical case, you can view 180+ proven Tools and download each Tool when you want. Apply your own brand and image, and immediately put them to use in your operation, all at the click of your mouse. These Tools all come from several agencies' best practices, are audited and certified by Agency Benefits Coach™, reside on our website in one secure and convenient place, and are as accessible to you as books in your local library.
Subscribers benefit with ready-to-use letters, proposals, risk finders, RFPs, and many ideas for sales, service and staffing for excellence. The Commission Tracking System is a great solution for Agents or agencies that do not have a fool-proof system to be certain of being paid properly by carriers. By using uniform tools with your own brand, subscribers can focus on selling and retaining business, rather than on the tedious process of creating forms and templates. Since agents typically do not share ideas with their competitors, AgencyBenefitsCoach.com subscribers benefit by seeing how other successful agencies do business because each Tool is a best practice from a successful agency.
Founder Jim Lee, CLU, ChFC, AEP, RHU, REBC was in retail financial services since 1970, and nurtured a very successful employee benefits agency for twenty years on true customer service, a caring staff, and credible industry expertise unmatched by his competition in Central Florida. Looking for his next challenge, he again teamed up with Nancy Young, RHU, Jim's account executive and manager since 1987. Nancy has managed all service, implementation, and policy renewals for new and existing customers, processed all account receivables and payables, including semi-monthly payroll, and hired and trained all staff. Jim and Nancy are employee benefits experts.
"We hit upon the idea of using our collective expertise to compile the most common forms used by Employee Benefits agents and agencies for sales and service. We did not know of anyone currently providing these tools, and we know how time-consuming it is to develop them while also trying to sell and service clients," Nancy recalls.
Jim: "I contacted agents who I knew had successful practices outside of Florida and asked if they would participate by sharing their forms, templates and other tools. Contributors would receive the benefit of everyone's input and the final result. We collected and sorted several hundred tools from five successful agencies into categories and worked on them, one-by-one, correcting errors and formatting them so our subscribers could easily brand each tool with their own look, feel and image." The tools, all in Microsoft standards, made the system a natural for web-based delivery. "We brought in consultants to design the website, give us legal advice about licensing and copyrights, and to set us up to deliver Agency Benefits Coach™ right," concludes Jim.
# # #