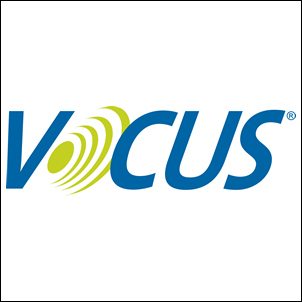 Vocus is pleased to be included as one of the foremost software and services providers for the seventh consecutive year
Lanham, MD (PRWEB) November 16, 2006
Vocus (NASDAQ: VOCS), a leading provider of on-demand software for public relations and corporate communications, today announced it has again been named to Software Magazine's prestigious Software 500.
"Vocus is pleased to be included as one of the foremost software and services providers for the seventh consecutive year," said Rick Rudman, President and CEO, Vocus, Inc. "This ranking is a testament to the strength of the on-demand software model as well as the strong demand for our solutions among marketing and public relations professionals worldwide."
Vocus provides a totally integrated on-demand software suite for marketing and PR professionals. The Vocus on-demand software suite manages media and analyst relationships; interactive email campaigns; projects and news; files, documents and other collateral; and online newsrooms. The software also analyzes media coverage and other PR information to provide real-time feedback on the effectiveness of PR campaigns and early intelligence on trends unfolding in the press.
The Software 500 is a revenue-based ranking of the world's largest software and services suppliers targeting medium to large enterprises, their IT professionals, software developers and business managers involved in software and services purchasing. The ranking is based on total worldwide software and services revenue for 2005. Additional details on the Software 500 are available at Software Magazine's Web site at http://www.softwaremag.com .
About Vocus, Inc.
Vocus, Inc. (NASDAQ: VOCS) is a leading provider of on-demand software for public relations, news monitoring and online press release distribution. Our web-based software suite helps organizations of all sizes manage local and global relationships and communications with journalists, analysts, public officials and other key audiences. Our software helps customers manage media relations, news monitoring and analysis, interactive email campaigns, online newsrooms, and government relations activities. Vocus' PRWeb platform is recognized as the Internet's leading online news and press release distribution service. All of Vocus' services can be used via secure login over the internet with no need for internal hardware, software or IT support. Our software is currently available in five languages, and is in use by customers around the world. Vocus is based in Lanham, MD with offices in North America, Europe, and Asia. For more information please visit http://www.vocus.com or call 800.345.5572.
About Digital Software Magazine, the Software Decision Journal, and Softwaremag.com
Digital Software Magazine, the Software Decision Journal, has been a brand name in the high-tech industry for nearly 30 years. Softwaremag.com, its Web counterpart, is the online catalog to enterprise software and the home of the Software 500 ranking of the world's largest software and services companies, now in its 24th year. Software Magazine and Softwaremag.com are owned and operated by King Content Co.
About King Content Co. and the Software Marketing Perspectives Conference & Expo
King Content Co., owner of Software Magazine, is holding the third annual Software Marketing Perspectives Conference & Expo at the Marriott Boston in Newton, Mass., May 23-25, 2007. A Call for Papers will be issued in October and will be open through the end of November. The SMP event brings together technology product managers, marketing communications and public relations professionals in a two-day conference program. Conference attendees aim to increase their personal success by learning from their peers and making connections. More information about the 2007 event will be coming soon.
This release contains "forward-looking" statements that are made pursuant to the Safe Harbor provisions of the Private Securities Litigation Reform Act of 1995. Statements that are predictive in nature, that depend upon or refer to future events or conditions, or that include words such as "may," "will," "expects," "projects," "anticipates," "estimates," "believes," "intends," "plans," "should," "seeks," and similar expressions. Forward-looking statements involve known and unknown risks and uncertainties that may cause actual future results to differ materially from those projected or contemplated in the forward-looking statements. Forward-looking statements may be significantly impacted by certain risks and uncertainties described in Vocus' filings with the Securities and Exchange Commission.
Media Contact
Kelly Brighton
Director of Marketing
Vocus, Inc.
301-683-6079
# # #