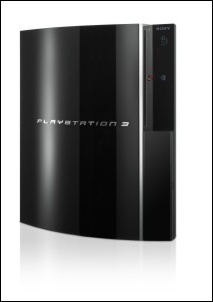 We have a great deal of members who are able to move through the entire process very quickly. Sometimes we are shipping out the free item just days after the member has signed up
Vancouver, British Columbia (PRWEB) November 17, 2006
This morning freePlaystations.com has added Sony's Playstation 3 (PS3) as their principal product for their members to receive for free. With the new console in stock and shipping this morning, customers are eagerly awaiting this year's must have gift. Retailers are not able to keep this product in stock, however freePlaystations.com has secured an undisclosed amount of consoles exclusively for their members. The website provides users with free Playstation products in exchange for completing free trial offers from advertisers.
Steen Hof, the website's founder, says that interest in freePlaystations.com is picking up since the addition of the PS3 as the featured free product. He explains; "before [PS3] our primary product was the PSP, which is well over a year old. Now that we are able to offer the brand new in demand Playstation 3 which is worth almost triple our former leading product the amount of interest has really taken off." Early reports indicate that the Playstation 3 will be sold out nationwide within minutes of its release. Hof continues "We are also excited to have a sold out product reserved for our members. We have units preordered and also have staff camping out at various retailers across the continent in order to secure more units to last at least partially through the holiday season." Just how long these units will remain available at freePlaystations.com is yet to be determined.
The process in which freePlaystations.com offers a free Playstation 3 is called viral marketing using incentive offers. Members are asked to complete an offer, such as a free trial at Netflix, and then refer friends to also signup at freePlaystations.com. The free PS3 is shipped once your friends have completed an offer as well. "We have a great deal of members who are able to move through the entire process very quickly. Sometimes we are shipping out the free item just days after the member has signed up" Hof asserted. Large consumer brands are happily accepting customers from websites like freePlaystations.com. Instead of spending millions on a TV commercial, they pay a small fee to freePlaystations.com in exchange for a customer that is willing to try their service. The company behind freePlaystations.com will be launching a similar site for Nintendo's Wii.
About freePlaystations.com
freePlaystations.com is owned and operated by W7 Media of Vancouver, BC and Blaine, WA. Although the company has ventures involving various business models, its primary focus is in acquiring and building premium internet brands marketed both to consumers and businesses. For further information on the company please see http://www.W7.com. For the freePlaystations.com website please see http://www.freePlaystations.com.
###