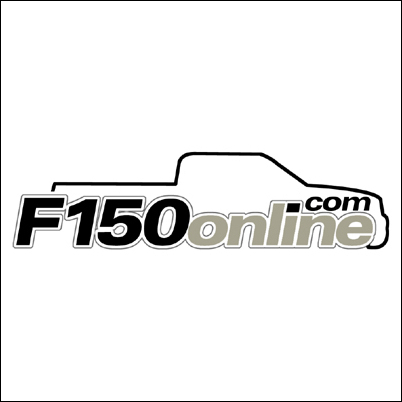 Our partnership with Ownersite and F150online.com has been great for Ford enthusiasts and our race fans. It has also helped increase the visibility of our team and sponsors to their extensive membership network
ROSWELL, GA (PRWEB) November 17, 2006
The Internet's largest Ford F-150 enthusiast and owner community, F150online.com, and its parent company Ownersite Technologies recently announced a continuing partnership with the Ford F-150 NASCAR Craftsman Truck Series' fleet of MB Motorsports. Not only will a new F150online.com logo debut as a primary sponsor of the #63 entry driven by Brad Keselowski at the 2006 season finale this weekend at Homestead-Miami Speedway, but the partnership between Ownersite Technologies and MB Motorsports will also extend into the 2007 season for a third consecutive year.
"Everyone at F150online.com is proud of the ongoing relationship with Mike Mittler and MB Motorsports," Ownersite founder and president, Steven Eppinger commented. "We entered into this unique relationship in 2005 to promote the race team (which uses Ford's F-150 model pickups in the NASCAR Craftsman Truck Series) to the 300,000+ unique visitors to our site each month. We have really enjoyed our involvement in the NASCAR Craftsman Truck Series and it has been a rewarding experience to work with Mike Mittler and all of the talented young drivers he has provided driving opportunities to during our alliance."
"Our partnership with Ownersite and F150online.com has been great for Ford enthusiasts and our race fans. It has also helped increase the visibility of our team and sponsors to their extensive membership network," stated team owner Mike Mittler. "We are very pleased to have Brad Keselowski behind the wheel for the season finale this weekend at Homestead since we will have F150online.com as the primary sponsor to celebrate their ten year anniversary."
Keselowski will attempt his sixth NCTS start of the season this weekend in the Missouri-based #63 F150online.com emblazoned MB Motorsports' entry. The members and supporters of F150online.com are enthusiastic about the final race of the year as Keselowski brings a strong racing tradition with him and team owner Mike Mittler is renowned for scouting some of the brightest young racers and is credited for giving both Carl Edwards and Jamie McMurray their first forays into the wild world of NASCAR.
The green flag of the NCTS' "Ford 200" is scheduled to drop at the Homestead-Miami Motorsports Complex's 1.5-mi paved oval this Friday, November 17th, at 7:30pm EST and will broadcast live on SPEED. For more information on the #63 F150online.com/Dave Porter Truck Sales/Enerpac MB Motorsports team, visit http://www.mbracing.net.
About F150online.com
F150online.com is the Internet's largest Ford F-150 enthusiast community. The interactive site will celebrate its November 1996 founding with a new logo design that will debut on the hood of the #63 MB Motorsports NASCAR Craftsman Truck Series F-150 at the Homestead-Miami season finale. F150online.com partnered with the Ford-backed team in 2005 to offer a crossover platform for Ford owners and enthusiasts to follow and support the #63 team's progress throughout the racing season. Support the blue oval team by logging on to http://www.F150online.com
About Ownersite Technologies
Roswell, GA, based Ownersite Technologies was founded in 2000 and is a privately-held technology company that develops and markets the Ownersite.com web-based application for consumers, credit unions, financial service providers, automotive service specialists and fleet managers to efficiently track vehicle maintenance records and expenses with the ease of the internet. Find out more about Ownersite Technologies at http://www.ownersite.com
###