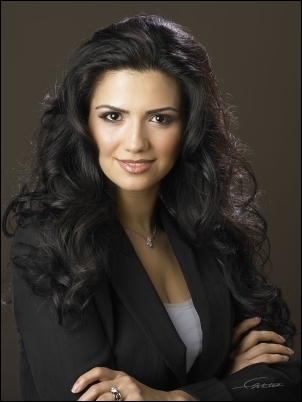 Canton, GA (PRWEB) November 20, 2006
A Tribute to Inspiration is a groundbreaking new film, available to anyone who visits Ellie Drake's site at http://www.braveheartwomen.com.
A Tribute to Inspiration is a short film that speaks straight to the heart. Juxtaposing excerpts and motivational quotes from some of history's most enduring speeches with Drake's own insights, the movie is deeply motivational, stirring even the most cynical viewer to action to work toward success. Set to a smooth jazz soundtrack of Amazing Grace, a Tribute to Inspiration serves up tonic for the soul while setting a fire under the soles of viewer's feet. By harnessing the words of some of the most revered figures in history, and by including a healthy dose of her own wisdom, Drake shows that words need not be frozen in the historical record; instead they remain relevant in people's daily lives.
Bursting onto the scene as a motivational speaker fresh from a series of successes with a number of home-based businesses, Ellie Drake is in demand because her message speaks to many different groups. She both inspires entrepreneurs and empowers women; her message is inspiration to Fortune 500 executives and is motivational to budding business owners taking their first steps on a path toward grasping prosperity. Her deep understanding of the keys to success combined with her heartfelt compassion elicits a genuine reaction in everyone who attends her motivational seminars.
As an immigrant to the United States, Ellie Drake is not ashamed to find inspiration in the American dream. Over the past 14 years, she has become living proof of the power still left in that dream. The film is Drake's way of giving back, showing the mental attitudes that will, even today, help unlock the rich bounty that is the promise of America.
To view A Tribute to Inspiration, visit http://www.braveheartwomen.com
About Ellie Drake
Savvy businesswoman, in-demand motivational speaker, doctor and inspiration to men and women around the globe, Ellie Drake is a multi-dimensional success. She maintains a demanding schedule of personal appearances as well as a series of web sites, each offering insights, newsletters and products designed to help individuals achieve their personal best. For video of Ellie Drake, please visit http://www.braveheartwomen.com
Contact:
Charles Drake
1-866-Heart-19
DrCharlie [at] braveheartproductions.com