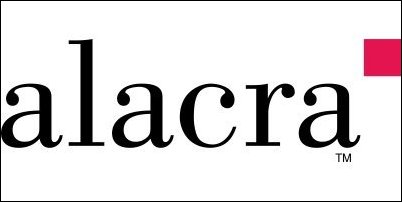 We are excited that S&P has chosen to make its indispensable credit market insight available online via the Alacra Store
New York, NY (PRWEB) November 16, 2006 –-
Alacra, Inc., a leading provider of online business information solutions, announced today the addition of the Standard & Poor's Credit Research database to the Alacra Store. The Alacra Store is an e-commerce website offering business professionals pay-per-view access to reports from over 1,000 premier business information publications. Standard & Poor's is the leading provider of financial market intelligence. The addition of content to the Alacra Store offers all professionals online access to Standard & Poor's comprehensive credit research.
"We are excited that S&P has chosen to make its indispensable credit market insight available online via the Alacra Store," said Alacra CEO Steven Goldstein. "In one place, users now can purchase reports providing comprehensive coverage of an issuer's credit-worthiness."
Standard & Poor's Credit Research in the Alacra Store provides access to detailed reports and articles from Standard & Poor's network of global credit analysts to support credit information needs. With Credit Research, users have access to ratings, news, analysis and other special reports, covering a wide range of industries, sectors and instruments, including:
Global Issuers – Corporations, Financial Institutions, Insurance Companies, International Public Finance, Utilities and Sovereigns
Structured Finance – Asset-Backed, Commercial Mortage-Backed and Residential Mortgage-Backed Securities, Collateralized Debt Obligations and Real Estate Companies
Public Finance -- Appropriation, Health Care, Higher Education, Housing, Public Finance Structured, Tax Secured, Transportation and Utilities
"Standard & Poor's credit research is now readily accessible to a broader customer base given Alacra's global distribution network and cost-effective delivery model," says Charles Warburton, Standard & Poor's Director, Product Management. "Now investment professionals can incorporate Standard & Poor's ratings content on an as-needed basis, pulling specific reports of interest to support their investment decision-making."
The Credit Research content in the Alacra Store can be found via a keyword, company, publisher or country search. In addition, relevant content from Standard & Poor's can be discovered on hundreds of thousands of Alacra Company Snapshots and Country Snapshots. For users looking to stay up-to-date on credit research, Alacra has also made available free alerts containing headlines from Standard & Poor's research via a RSS feed. RSS is an Internet technology standard that allows busy people to receive notifications on new web-based content.
About Standard & Poor's
Standard & Poor's, a division of The McGraw-Hill Companies (NYSE:MHP), is the world's foremost provider of financial market intelligence, including independent credit ratings, indices, risk evaluation, investment research and data. With approximately 7,500 employees, including wholly owned affiliates, located in 21 countries, Standard & Poor's is an essential part of the world's financial infrastructure and has played a leading role for more than 140 years in providing investors with the independent benchmarks they need to feel more confident about their investment and financial decisions. For more information, visit http://www.standardandpoors.com.
About The Alacra Store
The Alacra Store is an e-commerce website offering consumers access to select reports from a host of Alacra premium databases. Searching the Alacra Store is free. You register to purchase and download reports with a credit card. Types of business information available include company fundamentals and financials, credit research, earnings estimates, economic data, filings, market and investment research and news. The Alacra company coverage includes more than 45,000 global public companies, 20,000 private issuers of public debt and 350,000 global private companies with more than $20 million in revenue or 200 employees. For more information, visit http://www.alacrastore.com.
About Alacra, Inc.
Alacra creates sophisticated online technology and services to help clients find, package and present business information. Financial institutions, professional service firms and other corporations have long used the same content sets to support clients, research deals and investigate market opportunities. The Alacra mission is to package this content and deliver it in a format that best meets each organization's precise needs.
Worldwide, more than 600 investment and commercial banks, management consulting firms, law firms, and other corporations, representing 50,000 end users worldwide, use Alacra to effectively find and deploy business information in their daily workflow. For more information, visit http://www.alacra.com.
For further press information, please contact:
Carol Ann Thomas
Marketing Manager
Alacra, Inc.
1 212 806 3841
carolann.thomas @ alacra.com
Charles Warburton
Director, Product Management
Standard & Poor's
1 212 438 1793
charles_warburton @ standardandpoors.com
# # #