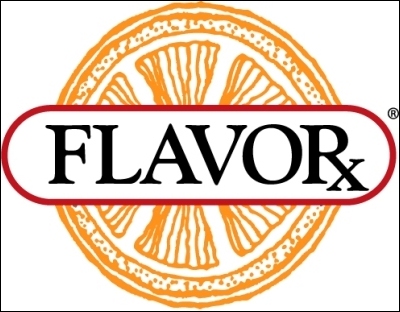 In our view, each and every one of our retailers has gone out of their way to ensure that each step of the entry process is both efficient and effective
Bethesda, MD (PRWEB) November 21, 2006
FLAVORx, a Bethesda, MD based company, announced today that Ashton Maaraba, its recently promoted Executive Vice President of Sales and International Operations, has joined the National Association of Chain Drug Stores (NACDS)-sponsored Products-to-Market Committee. The committee helps small and mid-size businesses overcome the challenges they face while pursuing the entry of their products into an increasingly competitive retail world.
With today's vast array of products, gaining an upper hand isn't so easy anymore. Consumers demand greater value to meet their everyday consumption needs, and competition among retailers remains fierce. The retailer is tasked to deliver competitive products at competitive pricing. As such, vendors and retailers must collaborate so that consumer products meet three crucial criteria. They must appeal to the diverse consumer culture, be readily available to consumers and sustain their value over time.
Maaraba states, "The committee itself is significant in more ways than imaginable. It's designed to facilitate the vendor-retailer connection and strengthen the overall relationship. This is critical to achieve for any vendor, especially for the emerging one.
"The aim is to explore the issues that impact a products-to-market process. The end-result is to draft collaborative solutions that prepare a vendor for submitting their product application to each targeted retailer."
Maaraba suggests that an adequate due diligence process for the small-to-mid size vendor is a necessity. Retailers may not fully understand a product's overall composition, which could eliminate or delay that vendor from gaining entry. Through his dealings and the success of FLAVORx with North America's most powerful retailers such as Wal-Mart, Walgreens, CVS/pharmacy, Rite Aid, Target, Supervalu, and Le Group Jean Coutu, Maaraba adds credibility and experience, making him a key asset to the committee. Though he understands that the process for new vendors can be complex, Maaraba believes that retailers have adapted their systems to be instructional, informative and educational. Vendors must ask questions, conduct adequate research and organize their proposals to meet the retailers overall demand. "In our view, each and every one of our retailers has gone out of their way to ensure that each step of the entry process is both efficient and effective," says Maaraba.
Kenny Kramm, FLAVORx President and CEO, believes that Maaraba's involvement not only adds valuable insight to the committee, but allows the company to learn and grow with the changing industry. "The fact of the matter is, no one single person or company knows everything. But in the world of chain drug stores, we can all learn from each other and work together to ensure that we are building successful relationships between vendor and retailer."
Category managers, buyers and executives are open to any vendor with a great product. While oftentimes it seems they have cumbersome schedules, these executives take the time to review each and every product and service in hopes of finding the next grand slam product inside the retail world.
Throughout the retail pharmacy community, FLAVORx displays award-winning, quality products and services to positively impact patient quality of life and ensure the success of treatment programs. To learn more about FLAVORx visit http://www.flavorx.com.
About FLAVORx
FLAVORx is a pharmaceutical flavoring system used by pharmacists and veterinarians nationwide to improve the palatability of liquid over-the-counter and prescription medications. To date, FLAVORx has flavored over 40 million prescriptions without any incidence of allergy, adverse reaction or changes in efficacy. FLAVORx flavors are non-allergenic, dye-free, sugar-free, phosphate-free and alcohol-free, making them safe for all patients. With over 42 flavors ranging from Bubblegum and Watermelon to Chocolate Silk Pie and Peaches 'n Cream, FLAVORx is sure to please any taste bud whether it's a child or an adult. In addition, 16 animal-inspired flavors such as Crispy Bacon and Salmon Steak help medications go down a little easier for FLAVORx's veterinary friends as well.
For more information, please contact Teresa Chen at 800.884.5771 extension 234.
###