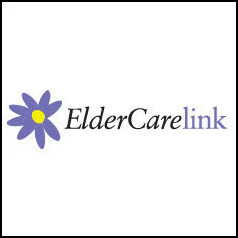 Holidays can evoke strong emotions in all of us, but for the elderly and their caregivers the joy of the season can often be overwhelmed by the challenges they face
Ashland, MA (PRWEB) November 20, 2006
The National Institute of Mental Health considers depression in people 65 and older to be a major health problem, with some six million seniors suffering from late-life depression, which is often magnified during the holidays. While the rest of the world is busy shopping, planning family gatherings, and attending festivities, the elderly can be easily overlooked.
"Holidays can evoke strong emotions in all of us, but for the elderly and their caregivers the joy of the season can often be overwhelmed by the challenges they face," noted Robert Brooks, CEO of ElderCarelink.
Depression in the elderly can be triggered by a number of factors, including physical limitations, declining health, retirement, isolation from family and friends, a change in living arrangements or ongoing financial constraints. All of these factors are heightened during the holidays when the feeling of isolation can become magnified.
Family caregivers and other helping professionals need to be able to prevent, recognize, and manage depression in the elderly before it escalates. Left untreated, depression can lead to major declines in health, including a higher risk of heart problems, loss of independence, and greater need for daily caregiving assistance. Depression can also lead to suicide.
Some signs of depression in elderly people include:
Loss of the will to live; questioning the value of their life
Unwilling to get out of bed or get dressed in the morning
Showing little interest in themselves or those around them
Loss of appetite; changes in sleeping patterns
Persistent sadness that lasts more than a month
Withdrawal from social activities
Excessive worry
Inability to concentrate, slowed responses
Preventing depression in the elderly during the holiday season may be as simple as making sure that they feel needed and included in family activities.
"Time is always in short supply during the holidays, and most of us tend to overextend ourselves -- leading to added stress and anxiety. It is too easy to overlook elderly family members and friends at this time of year, and they may not always be able to verbalize why they are feeling sad or depressed," Brooks observed. "Keeping them actively involved during the holiday season will remind them that they are important and vital members of the family."
About ElderCarelink
ElderCarelink, a leading provider of qualified lead generation services within the eldercare industry, assists families in finding a multitude of senior services, including assisted living, nursing homes, adult day care, private duty nursing, care management and homecare in all 50 states. More about finding eldercare assistance or joining our network of providers can be found at ElderCarelink.com.
For More Information
Contact: Kenneth Housman
508-881-0831
# # #