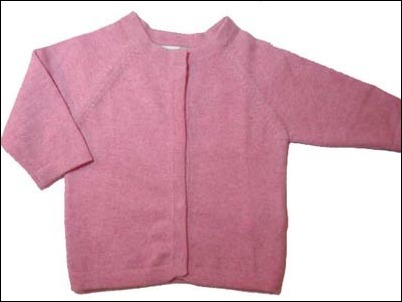 Our company offers the finest quality cashmere apparel, throws and blankets at amazing prices. Our cashmere quality matches that of the top stores in North America, whereas our prices are less than 50 percent of theirs
New York City, NY (PRWEB) November 27, 2006
With the addition of a full array of cozy cashmere sweaters for children, plus a few additions to the bathrobe selection, Boutiquejewels.com offers lightweight warmth and luxury for all ages this Christmas. From baby on up, the whole family can now take advantage of classic cashmere pieces without stressing the family budget.
Made in Nepal with 100 percent, highest quality cashmere, the sweaters and bathrobes are offered straight from the manufacturer without a "brand name" markup that is common of many large, brand name clothiers. Boutiquejewels.com passes the wholesale prices directly to customers without adjustment so customers get name brand quality without an inflated name brand price.
"Our company offers the finest quality cashmere apparel, throws and blankets at amazing prices. Our cashmere quality matches that of the top stores in North America, whereas our prices are less than 50 percent of theirs," said Rajiva Agrawal, CEO of Boutique Jewels. "The nearly 50,000 satisfied customers from around the globe are a testament to the quality and value of our fine products. Share the amazing gift of our fine cashmere line with your friends and family this Christmas."
Children's sweaters from Boutique Jewels, like their already-popular women's and men's cashmere sweaters, come in a variety of classic colors and styles that are made to last not just one winter season, but many subsequent winters regardless of changing trends. The kids' sweater line features pretty pinks for young girls and cheerful blues for young boys, plus many more colors for both genders. Kids' soft, sensitive skin can bask next to smooth, hand-woven cashmere that will comfort and protect them from cold winter winds on the walk to school or during outdoor play.
Age specific sizes, ranging from ages zero to 14, include 0-6 months, 6-12 months, 1-2 years, 2-3 years; then sizes 4-12 for boys and girls older than age three. Sweaters at BoutiqueJewels.com are always made with Grade-A, 2-ply pure cashmere yarn for unsurpassed resilience and strength which is especially good for active kids.
Cashmere bath robes have been a much sought-after item in recent years, and now Boutiquejewels.com offers the same soft men's and women's bathrobes in many stunning colors. Made in Nepal from pure Grade-A, 2-ply cashmere, these robes are also offered at a fantastic price. While big name cashmere bath robes often cost between $500 and $700, Boutique Jewels sells them at around $200. The high class luxury of cashmere can be experienced on any budget due to Boutiquejewels' ability to eliminate the middleman and sell top quality cashmere at consumer direct prices.
To get your own children's cashmere sweaters and adult cashmere robes visit http://www.boutiquejewels.com.
About Boutiquejewels.com
Established in 1999, Boutiquejewels.com (also known under the titles CashmereBoutique.com and PashminaBoutique.com) began as a retailer for handmade jewelry from India. In just seven years, Boutiquejewels.com has expanded its collection and has become a leading online source for top quality cashmere and pashmina shawls, sweaters, robes, throws and blankets at factory-direct prices.
They also sell exquisite gemstone jewelry, antiques, model ships and mammoth tusk carvings at wholesale prices. With over 40,000 satisfied customers from all over the globe, Boutiquejewels.com serves a vast number of preferences with classic, top quality, long lasting apparel, accessories and décor.
###