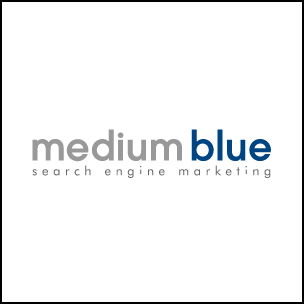 Atlanta, GA (PRWEB) November 28, 2006
Medium Blue Search Engine Marketing, an Atlanta-based search engine optimization firm, has been named to Georgia Trend magazine's first-annual list of the "Best Places to Work in Georgia."
"We are thrilled to be recognized by our talented employees and Georgia Trend as a great place to work in Georgia," says Scott Buresh, founder and CEO, Medium Blue Search Engine Marketing. "This distinction speaks volumes to our efforts to provide a flexible, fun work environment that encourages a productive balance between work and play. Our success as a leading search engine optimization company can be attributed not only to client acquisitions and revenue but also to our ability to attract and retain great people by providing them with the motivation to consistently put their best foot forward."
Medium Blue's unique working environment allows employees to take advantage of a casual dress code, flexible hours, a library/game room for relaxation, a pair of electric scooters to get around the open-space office, and the opportunity to bring their pets to the office on a daily basis. In addition, Medium Blue recently introduced a profit-sharing plan for all employees.
Georgia Trend selected the companies based on nominations from employees that explained what made each company one of the best places to work, including comments on work environment, training, and opportunities for career advancement. The entire list of companies is available in the November issue of the magazine.
About Medium Blue
Medium Blue Search Engine Marketing, an Atlanta search engine optimization company, was recently named the number one search engine optimization firm in the world by respected industry resource PromotionWorld. Medium Blue's services include premium search engine optimization, visitor conversion, and online public relations. The company's experts in these areas are recognized industry leaders and have been featured in numerous publications, including ZDNet, WebProNews, MarketingProfs, DarwinMag, SiteProNews, SEO Today, ISEDB.com, and Search Engine Guide, and contributed to Building Your Business with Google for Dummies (Wiley, 2004). Medium Blue services a national client base, including Boston Scientific, DS Waters, and Windsor Communities. Visit MediumBlue.com to request a custom SEO guarantee based on your goals and your data.
###