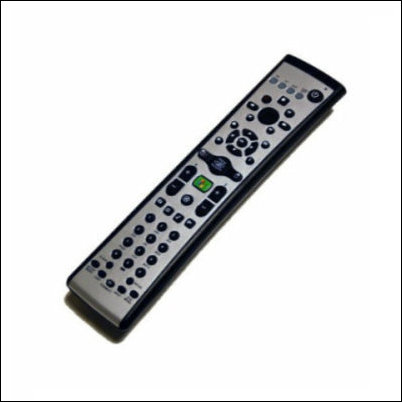 San Marcos, California (PRWEB) November 22, 2006
Pcalchemy is now bundling Gyrations's new Media Center Remote as standard equipment with all Alchemy Series Media Centers. This universal 4-1 (3 IR home entertainment devices + 1 RF PC) Remote Control is the first RCU to embed the Gyration MG1101 MicroGyro for motion sensing, in-air control of a floating cursor. This gives MCE users mouse-like cursor control capability without requiring a flat surface.
The remote control features an IR code database and IR learning capabilities to universally control standard home theater devices such as TVs, VCRs, cable/SAT boxes, etc. The remote control is also equipped with a 2.4MHz transceiver to send cursor movement information and other commands to the PC via a small USB dongle style receiver.
Gyration Media Center Remote Control Highlights:
Patented, motion-sensing gyroscope translates natural hand motion into cursor control and gestural commands
Universal IR (with learning function) remote control functionality communicating with home theater components and OEM device(s)
RF transmitter for communicating with PC from 30' to 100' with no line-of-sight requirement
The Alchemy Series Media Centers provide a right-from-box experience by not only including the Gyration Media Center Remote and a wireless RF keyboard, but the premium A/V cables necessary to hook-up the media center to your TV, monitor, or A/V Receiver. Additionally, all Alchemy Series Media Centers are Windows® Vista™ Premium Ready and include a coupon for a Free Express Upgrade to Windows® Vista™ Home Premium (upgrade available Q1 2007).
Alchemy Series Media Centers are available now, and ship within a fast five business days of order.
Pcalchemy is a leading retailer and system builder dedicated to bringing innovative and quality media center and HTPC products to the consumer. The company is very customer focused, market driven and product savvy. Pcalchemy is located in San Marcos, California. For more information, please visit http://www.pcalchemy.com.
###