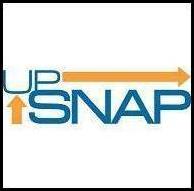 The US consumer market is showing strong growth in mobile data and text messaging. We are seeing strong demand for our products, which we will market aggressively to the 210 million mobile phone users in the United States during 2007
Davidson, North Carolina (PRWEB) November 22, 2006 -–
UpSNAP, Inc. (UPSN:OB -- http://www.upsnap.com), today announced consolidated revenues and earnings for its fiscal year and fourth quarter ended September 30, 2006.
For Fiscal 2006, the Company posted revenues of $742,851 and a net loss of $1,788,368 for the fiscal year or .10 cents per share.
These results compare to zero revenue and a net loss of $158,586, or $.04 cents per share, for fiscal 2005.
Tony Philipp, CEO of UpSNAP, said, "Fiscal 2006 was an excellent year for UpSNAP. We have built out one of the world's largest and most compelling audio entertainment platforms, signed up thousands of merchants for our pay-per-call platform, and developed a highly scaleable business model to exploit new opportunities in mobile search and entertainment.
"Fiscal 2006 showed good early adoption and customer acquisition. Our gross margin at over 45% is one of the highest in the wireless content industry. In fiscal year 2007, we will move forward to actively market and promote our search, entertainment and sports products and to lay the foundation for building substantial shareholder value."
UpSNAP's registered user base grew to over 2.33 million registered customers in fiscal 2006, and UpSNAP added thousands of new content providers and services.
"The US consumer market is showing strong growth in mobile data and text messaging. We are seeing strong demand for our products, which we will market aggressively to the 210 million mobile phone users in the United States during 2007," said Philipp.
About UpSNAP, Inc
UpSNAP, Inc. (NASDAQ: UPSN.OB) is the leader in mobile search and live mobile audio entertainment. With a rich library of branded multimedia content and true mobile search technology, UpSNAP addresses the unique challenges of providing a usable and functional mobile content solution for consumers. UpSNAP services include text and audio content from major entertainment companies in sports, news, music, and information. Visit http://www.upsnap.com for more information.
Contact:
Tony Philipp
(704) 895-4121
###