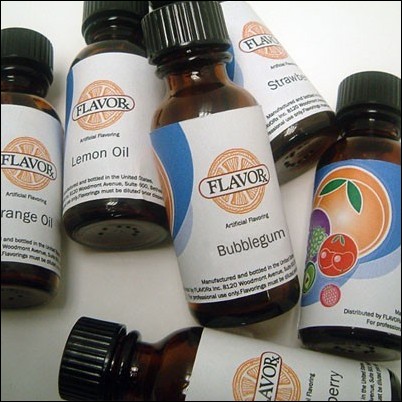 We'll probably keep the salty flavors like Chicken Pot Pie and Roasted Lamb for the pets. I'm just not so sure a child would ever want their medicine to taste like turkey or stuffing
Bethesda, MD (PRWEB) November 30, 2006
It's inevitable, during the months of November and December one's mind can't help but dream of holiday goodies like candy canes, turkey and stuffing, mashed potatoes and pumpkin pie. But surprisingly, these treats are no longer confined to the dining room table. Now they've made a move to the medicine cabinet. FLAVORx, Inc, the industry leader in medicinal flavorings for over 10 years, provides seasonal flavors such as Pumpkin Pie and Candy Cane to patients that struggle with the taste of their medicines.
Most children are inspired to align their lives with the holiday season. Beyond the parties and the decorations, children will take the holidays to the extreme with their clothing, their behavior and of course, the food they eat. Children are commonly mesmerized by holiday flavors and treats such as candy canes, pies and cookies.
Just as children enjoy choosing a flavor for their medicine, they also enjoy the novelty of having holiday-inspired flavors. As such, FLAVORx offers seasonal flavors such as Pumpkin Pie and Candy Cane to its retail partners. These flavors not only encourage the holiday spirit, but also may help ease the cravings for these festive treats.
In addition, expanding the menu with these seasonal flavors may help encourage children to be more compliant in drug regimens. Showing a child that they have the capability to modify the flavor of a medication to a flavor of their liking (or holiday spirit) helps overcome the mentality that medications are always unpleasant. By allowing a child to take control over their medication, he or she is able to take ownership of their decision, making them more inclined to find a new flavor much more appealing.
Kenny Kramm, President and CEO of FLAVORx said that children and adults are often drawn to holiday flavors during the winter months. When asked whether the company had plans to add even more holiday favorites, Kramm noted that it was certainly a possibility, but that there would probably be some limitations too.
"We'll probably keep the salty flavors like Chicken Pot Pie and Roasted Lamb for the pets. I'm just not so sure a child would ever want their medicine to taste like turkey or stuffing," said Kramm.
Combined with its own proprietary agents such as the Sweetening Enhancer, Bitterness Suppressor and Vitamin Masking Agent, FLAVORx flavors safely and effectively mask the bitter taste and pungent odors of over 400 medications. The flavors are highly concentrated so that only a small amount of flavoring is used even for large volumes of medication. Continual pH, stability and organoleptic testing ensure that the flavors do not affect the medication's efficacy.
For more information, please visit http://www.flavorx.com or contact Teresa Chen at 800.884.5771 extension 234.
About FLAVORx
FLAVORx is a pharmaceutical flavoring system used by pharmacists and veterinarians nationwide to improve the palatability of liquid over-the-counter and prescription medications. To date, FLAVORx has flavored over 40 million prescriptions without any incidence of allergy, adverse reaction or changes in efficacy. FLAVORx flavors are non-allergenic, dye-free, sugar-free, phosphate-free and alcohol-free, making them safe for all patients. With over 42 flavors ranging from Bubblegum and Watermelon to Chocolate Silk Pie and Peaches 'n Cream, FLAVORx is sure to please any taste bud whether it's a child or an adult. In addition, 16 animal-inspired flavors such as Crispy Bacon and Salmon Steak help medications go down a little easier for FLAVORx's veterinary friends as well.
###