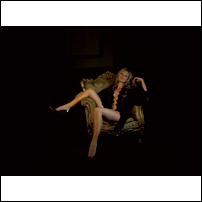 All objects can be edited and enhanced by the coull.tv community to deliver contextual, relevant video searching - to a quality and depth currently unavailable on any video content site
(PRWEB) December 4, 2006
coull.tv has today launched as the first online community that enables viewers to search video for specific moments, click directly on moving objects and tag and comment on them - making user-generated video content even more interactive. Viewers can watch video on coull.tv from a range of funny videos and home movies to TV broadcasts and commercials.
A version is also available to brand owners and marketers, allowing viewers to watch video, search video and click on objects within a moving video and link directly to the specific micro-site or product page.
Irfon Watkins, CEO of Coull, says, "coull.tv addresses the next logical link in the video search chain. This is the first time that viewers are able to search video, and be directed to, specific objects within a video. Previously search would only uncover the complete video, leaving it to the viewer to search for the desired segment."
Watkins continues, "coull.tv adds a further layer of never-before-seen interactivity, with it being possible to click directly on objects of interest during video play. This means that information and advertising is not only on request, it is also contextualised, negating the requirement to put pre-roll or post-roll advertising in the way of the viewing experience."
Fundamental to the coull.tv search tool is the 'video activator' application, software that can be freely downloaded, allowing any user to make objects within a video interactive. Each interactive element can then be tagged with keywords or phrases, or linked to products on e-commerce sites. Video content can then be freely uploaded to the coull.tv site, with no cost to the user - hosting and streaming are free.
"All objects can be edited and enhanced by the coull.tv community to deliver contextual, relevant video searching - to a quality and depth currently unavailable on any video content site," adds Dean Taylor, CTO of Coull. "This refines video search, making it far more intuitive and in tune and relevant to the users language and culture."
"Also, for the first time, viewers can find the most interesting points in the video with ease and will be able to send specific links within a video to friends," continues Dean Taylor.
The new Agent Provocateur film was the first viral advert to use coull.tv, allowing viewers to click on lingerie being worn by Kate Moss within the film and be forwarded directly to purchase the item. Results on the use of the technology will be released in the next few weeks.
"coull.tv enables powerful use of contextual objects within a video to connect to another step in the consumer's journey - whether direction is to a sales site or for further relevant information," adds Irfon Watkins. "coull.tv is an extremely powerful tool for monetising online content and closing the loop between advertising and the eventual sale."
coull.tv includes comprehensive tools to add intuitive features to the search tool and enhance the community element of the site. This includes a density bar that highlights community tagging, commenting and other activity, indicating when interactive elements are upcoming during play. Viewers are also able to comment on objects and rate videos as a whole.
About Coull
Coull is a technology company that enables brands to bring together video, still images and text interactively to drive revenue from online activities and communities.
The company has eight years experience helping brands, portals, publishers and broadcasters to brand and monetise online communities, using simplified production and posting of interactive video content on the internet.
Coull enables brands to monetise online communities via video by providing technology that enables branded sponsorship, advertising, competitions, events and the upload of video.
###