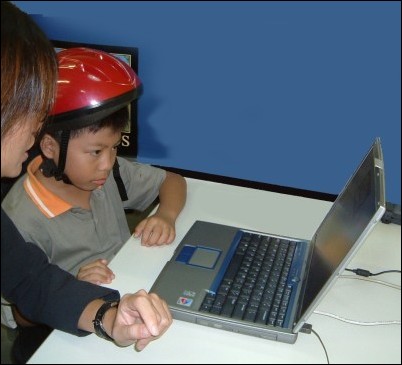 When you ask an ADHD child pay attention or to change their behavior, they are usually totally unaware that they aren't paying attention or misbehaving. This ability has to be learned, and you have to have the right tools to teach it
Asheville, NC (PRWEB) December 5, 2006
For many families with an ADHD child, the holidays are more stressful than any other time of the year. Change in routine, visits from relatives, and holiday excitement frequently result in increased hyperactivity, fighting, and disruptive behavior. The good news is that there are some strategies you can use to reduce stress and increase holiday joy.
"An ADHD child's brain is just not wired to fully pay attention or control disruptive behavior which can annoy holiday visitors. ADHD children want to behave well, but the mechanism to behave well isn't strong. Fortunately, given correct training, the brain can adjust and correct itself because it's quite flexible," says veteran educator and ADHD expert, Peter Freer. Freer spent two decades researching and developing attention training technology to increase attention and improve behaviors for ADHD children and adults.
Inspired by technology NASA used to train pilots and astronauts to pay attention in the cockpit, Freer created Play Attention, a helmet lined with sensors that allows students to control computer games by mind alone - the students' mind acts as the joystick or mouse. The comprehensive learning system not only empowers students to move objects on screen by concentration, but also uses games to teach them to behave correctly in social situations.
Play Attention is easy-to-use and highly motivating. Used with a parent or coach, it's an ideal tool to teach children to focus and stay on task and help children develop good behaviors while eliminating unwanted behaviors. The key to achieving these goals is deliberate practice. "When you ask an ADHD child pay attention or to change their behavior, they are usually totally unaware that they aren't paying attention or misbehaving. This ability has to be learned, and you have to have the right tools to teach it," contends Freer.
"Along with a Play Attention training program, parents can add structure to their routine. ADHD children often don't adjust to unexpected changes. Let your child know who is coming to visit during the holiday weeks in advance - then remind them each week," says Freer whose Play Attention learning system is used in thousands of homes and schools worldwide.
Plan activities for your ADHD child and discuss his or her role when family members arrive. Prior planning and less surprises can translate into less stress and more family harmony.
To learn more about how and why Play Attention works, visit http://www.playattention.com
###