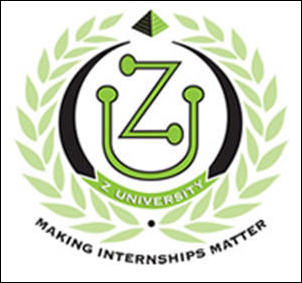 Schools and employers are inadvertently contributing to the growing workforce shortage by ignoring the benefits of internship programs
ATLANTA, GA (PRWEB) December 4, 2006
Internships prepare our workforce! That's the assertion Z University.org (ZU) is making here this week at the annual conference of the Southern Association of Colleges and Employers with the release of its position brief, "Make Internships Mandatory." The paper calls for higher education institutions and employers alike to place greater emphasis on experiential education as a means to ready emerging professionals for the workforce.
ZU, an innovative workforce readiness company, is dedicated to make internship programs a powerful solution for closing the gap between school and work by enriching students with hands-on experience, and cultivating their career success.
"Schools and employers are inadvertently contributing to the growing workforce shortage by ignoring the benefits of internship programs," explains Matthew Zinman, president of Z University.org. "Fortunately, higher education institutions are establishing an experiential education graduation requirement -- yet the majority of employer 'site sponsors' continue to lag behind in creating internship opportunities and improving the quality of the student experience. This is especially alarming considering recent reports on the lack of workforce readiness among college students, and the fact that employers have an inherent interest in preparing our future workforce."
Authored by Zinman, "Make Internships Mandatory" concisely documents the value of internship programs for workforce development and a number of related trends in both higher academia and the business realm. The four-page brief also tackles issues like balancing supply and demand, by enabling non-profit and charitable organizations to host students to gain productivity -- as well as specific recommendations that call on all parties to take relevant action.
Z University.org has also launched a blog in conjunction with the position brief, to create a forum to promote actionable collaboration and progress. It may be accessed via: blog.ZUniversity.org.
Zinman adds, "It's time for colleges and employers to close the gap of student experience between them. Internships provide a highly valuable and viable solution. With the 2007 season rapidly approaching, there's no time to waste."
ABOUT Z UNIVERSITY
Z University.org (ZU) is an innovative workforce readiness company dedicated to close the gaps of knowledge and experience that exist between school and work. ZU developed Intern Toolkit™ as a complete resource that, in effect, removes the barrier for employers to create quality internship programs to increase productivity and provide students with vital practical experience.
In addition to developing Intern Toolkit and complementary resources, Z University.org is pursuing a number of other initiatives to fulfill its core mission: providing internship program training and consulting services; creating proprietary internship program diagnostic tools; formalizing a mentoring curriculum for students and professionals alike; developing specialized training programs for entry-level workers; establishing a non-profit institute to conduct education campaigns and market research; award scholarships to non-paid interns; and subsidize ZU products and services to charitable organizations.
MEDIA CONTACT
To interview Matthew Zinman, President and Founder
Email: NewsInquiry(at)ZUniversity.org or
Call: 1-877-ZU2GROW (1-877-982-4769)
Please visit http://www.ZUniversity.org for more information.
© 2006 Z University
This press release was distributed through eMediaWire by Human Resources Marketer (HR Marketer: http://www.HRmarketer.com) on behalf of the company listed above.
###