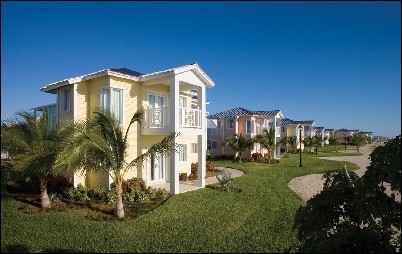 Bimini (PRWEB) December 6, 2006
The historical island of Bimini has more to brag about beside sparkling blue water and world-class fishing. Introducing the first upscale resort community to break ground in Bimini, Bimini Bay Resort + Casino lies 48 miles off the coast of South Florida, now on the map as a premier destination and lucrative real estate venture.
Featuring the largest marina and best cuisine, Bimini Bay has 96 vacation rentals comprised of condominiums, loft-like treehouses and single family homes along with a full-service marina, infinity pool, grille, massage services, children's playground and fine dining overlooking the ocean. On the horizon are The Conrad Bimini Bay, a mega yacht marina and premier spa. Vacation and real estate opportunities are available.
The resort exhibits extreme efforts to promote the welfare of the island including the employment of 150 Bahamians, the installation of a 300,000-gallon water desalination plant and the donation of technology to the schools on the island. Improvements on their healthcare facility along with property renovations throughout the island are direct outcomes of the resort's efforts to maintaining the economy and wellness of the locals.
Mangroves serve as a nursery for marine life and waterfowl; thus, Bimini Bay Resort + Casino is allocating a substantial portion of mangrove forest as a specially-designated preserve to be kept in its natural state for generations to come. Additionally, the company carries out daily environmental tests to guarantee minimal impact while building, and rather than continue to build condos, The Capo Group opted to preserve the island's rich natural resources by constructing an environmental-friendly golf course requiring less irrigation and chemicals than a regular course.
Rates begin at $250 a night and ownership opportunities comprise of condominiums beginning at $249,000, bayfront lots at $700,000 and oceanfront estate lots at $1,800,000. Home prices are additional, starting at $325,000 and three bedroom oceanfront Treehouses cost $1,400,000 (lot and home included).
For reservation inquiries regarding Bimini Bay Resort + Casino, please call (242) 347-2900. For real estate inquiries, contact Fantasy Cove Realty at (305) 513-0506. For general information, please visit the Bimini Bay Resort web site.
# # #