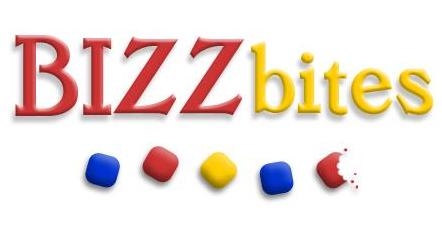 Bite-sized morsels of business intelligence
Orange County, CA (PRWEB) December 6, 2006
BizzBites.com, a new website and online community offering user-powered content focused on business news and information, is launched on Wed Dec 5, 2006. BizzBites.com is published by Know More Media, online publisher of business information and news, and one of the world's leading business blog networks. BizzBites.com, with its tagline "Bite-sized morsels of business intelligence," provides a site where readers and users can read, share, bookmark, vote on, and promote business articles from all over the Internet.
BizzBites.com is free to read and join. A visitor can read every published story without having to register as a user of the site, but anyone can join the BizzBites community for free and start submitting their favorite business-related stories, as well as vote on already-submitted articles. Submitted stories are then ranked according to the amount of votes the story receives from other users, thereby creating business-focused content that is purely user-powered. The articles with the highest amount of votes receive the highest ranking and thus the highest exposure and promotion.
"The major user-powered sites such as Del.icio.us (http://del.icio.us) and Digg.com (http://www.digg.com) provide a very useful service to the online reader," said Tim Stay, CIO of Know More Media. "While those sites focus on certain industries, we noticed that the topical coverage offered for business topics was quite scarce, and we saw an opportunity to create a user-powered content site focused solely on business."
BizzBites.com offers its users and readers almost 50 organized business-related categories and industry verticals to choose from, including Advertising, Communications, Management, Recruiting, Publishing, Sales/Marketing, Small Business, Women in Business, and more.
Hal Halladay, CEO of Know More Media, said, "We are delighted to provide an additional source of business news and information to the online community. With BizzBites.com (http://www.BizzBites.com), we hope to offer a powerful user-generated site that will be of great value to anyone looking for the most sought-after business news, information, analysis, and intelligence on the Web. We invite everyone to visit BizzBites.com and participate."
About BizzBites.com
BizzBites.com is a user-powered website and community that offers content focused on business news and information. "Bite-sized morsels of business intelligence" are provided to the casual reader to peruse, along with the ability to join the community and submit new business articles and vote for favorite business stories already submitted.
About Know More Media
Know More Media (http://www.KnowMoreMedia.com) is a rapidly growing online publisher of business information and news, and is headquartered in Orange County, CA, with an office in Provo, UT. Led by a team of seasoned business executives with many years of online publishing and business management experience, Know More Media is a revolutionary departure from traditional business publishing. The Company contracts with expert writers from across the globe to supply valuable business-related blog content to the online world. Its authors are typically practicing authorities in their fields, who provide their business advice and knowledge to business readers through a blog. Readers are encouraged to participate through comments and continuous feedback, thereby not only learning, but sharing their valued experience to an ever-expanding community of business expertise.
###