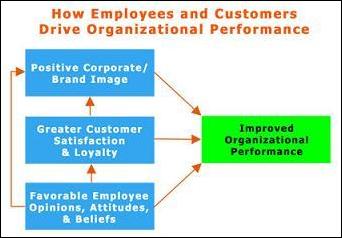 Customer loyalty first starts by knowing exactly what the customer wants
Dallas, Texas (PRWEB) December 6, 2006
It's likely Hyekyung Hwang, owner of a Los Angeles-based frozen yogurt stand called Pinkberry, did her customer loyalty marketing research before taking her first order. The unassuming shop has a cult following and has become a media darling, simply by offering a low-calorie treat. According to a recent Los Angeles Times story, lines last 20 minutes, patrons scoff at potential parking fines, and neighbors complain about congestion - all to get a taste of the secret Pinkberry recipe.
The Pinkberry story is a prime example of a company that establishes a strong customer loyalty base and does whatever it can to maintain it. Businesses who want to keep in tune with their base have called on National Business Research Institute, which announced today that it will provide potential clients with a no obligation quote for its customer loyalty surveys.
"Customer loyalty first starts by knowing exactly what the customer wants," said Dr. J.T. West, a Ph.D. and Founder of NBRI. "By making this exclusive offer to businesses, we will be able to provide more clients with the survey data they need, and mold it into a comprehensive plan. In today's competitive environment, a company has to find ways to surpass customer expectations in order to maintain customer loyalty."
Whether a company sells yogurt or yoga classes, customer loyalty marketing research is an absolute necessity because two-thirds of business is generated by repeat customers. Dr. West's Texas-based company has more than 20 years of experience conducting customer loyalty marketing surveys for multi-million dollar companies.
NBRI uses the latest scientific and psychological research in its surveying methods, and has a clientele that includes some of the most respected Fortune 500 companies in the world. These companies demand first-rate results, and NBRI turns out customer loyalty survey results that uncover details about customer service, communication and product awareness that, when addressed, positively impact financial results.
The typical NBRI customer loyalty survey includes 25 questions covering 12 topics, with questions that are customized to meet a company's specific needs.
"Every client has individual needs, and that's what NBRI provides with its customer loyalty survey results," said West. "In the time it takes to read this, a company may lose a customer or client and not even be aware of the reasons why. Customer loyalty isn't built in an instant, it's built over time. NBRI recognizes that, and gives clients the tools they need to win the customer loyalty competition.".
About National Business Research Institute:
NBRI specializes in psychological research for business, commonly referred to as employee surveys and customer surveys. Project Leaders possess Ph.D. degrees in psychological research, and have assisted thousands of firms around the world since 1982. Clients are able to confidently implement action plans that provide the greatest amount of improvement with the least amount of time and manpower.
###