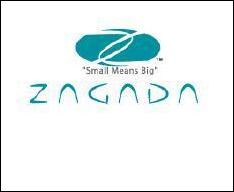 India Executive IT Outsourcing Report 2007
Miami, Coral Gables, FL ,Goteborg, Sweden (PRWEB) December 6, 2006
Zagada Markets, Inc. and Waagstein Research AB announced the formation of a strategic relationship in which the two companies will co-brand, co-publish and distribute reports and company analysis specific to the outsourcing industry under the ZagadaWaagstein brand on an exclusive basis. The purpose of the partnership is to provide independent and unbiased analysis of the offshore outsourcing markets with emphasis on BRIC (Brazil, Russia, India and China) countries.
As part of the agreement, Zagada will handle marketing, sales, distribution and support the editorial development of the reports into its concise Executive Report publishing framework, while Waagstein will use its analyst team in the Asia-Pacific and Europe regions to research, write and develop products. The "India Executive IT Outsourcing Report 2007" is scheduled for publication the week of December 20th, as the first study under the ZagadaWaagstein co-brand.
The report will offer clear strategic guidance and detailed decision making cost estimates and economic handlers to corporate buyers, vendors, investors and executives about how to compare and evaluate Tier I cites such as Bangalore, Delhi and Mumbai with Tier II and III cities such as Chennai, Pune, Kochi and Jaipur for site selection and investment. The study indicates that choosing the right localization is crucial. Rising wages and attrition rates along with infrastructure challenges in the leading IT cities such as Bangalore and Delhi make it important to thoroughly evaluate the alternatives. The report evaluates a total of fifteen cities.
"Our two companies are combining our respective contact center BPO and IT geographic expertise to deliver a complete line of research analytics products and advisory support services for U.S. companies actively engaged is location and vendor-supplier analysis and selection," says Philip Peters Zagada's CEO. "We will initially focus on producing co-branded IT outsourcing reports and company analysis on the so-called BRIC nations (Brazil, Russia, China and India) which drives over 60 percent of export service globalization," Peters concluded.
"We are thrilled to combine our brand with Zagada's and extend our Asian analytics, research strength and reliable benchmarking capabilities into the U.S. market," said Lars Waagstein, CEO and Founder of Waagstein Research. "Our goal is to replicate the value we are currently bringing to leading Swedish, Nordic and European firms such as Volvo, Scania, Sandvik, Securitas, DHL, SAS, Merck, Symantec and global professional organizations such as Capgemeni, KPMG, Accenture and KPMG, and extend real value to senior U.S. decision makers," he emphasized.
With existing analysts on the ground in Brazil and India, Zagada and Waagstein are strategically expanding together into China and Russia by the first quarter of 2007 to ensure fresh analysis and the publication of a complete portfolio of Executive IT & BPO reports on BRIC markets. Parties interested in pre purchasing the report are welcomed to send emails to Ghandi@zagada.com or contact Zagada directly at 786 348 7531 to reach our South Florida office. Orders received before publication date will receive a special prepublication discount.
About Zagada Markets
Zagada is a Business Development analytics firm with three operating units: Institute, Portal and Capital. Zagada Institute is the research arm under which the company publishes reports, analysis and its weekly Nearshore Journal outsourcing newsletter. Vendor sourcing is facilitated through its SphaeroAlliance.com portal. Zagada Capital brokers and advises on working capital, trade financing and mergers & acquisition (M&A) transaction related to the global outsourcing space. Zagada is committed to producing quality research and analysis on countries, region, cities and vendors operating in key Nearshore and Offshore locations. The company's existing research reports and vendor analysis coverage include Brazil, Mexico, Argentina, Central America and the Caribbean Region. Please visit Zagada at http://www.zagada.com.
About Waagstein Research
Waagstein Research provides IT governance services in the Nordic and North European region. The focus is on the business and financial aspects of IT operations in large organizations. Waagstein Research's industry-specific analysis, competitive insight and strategic advice give businesses the tools they need to optimize the business value of IT. With analysts in India and Indonesia since 2003 Waagstein Research has established a strong knowledge of the Indian and Asian outsourcing opportunities. Please visit Waagstein Research at http://www.waagstein.se.
Media:
Communication Department
786 348 7531
###