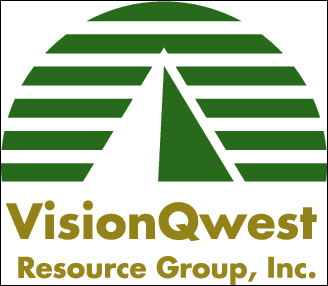 However, I turn them down. The reason is that we really support call centers that are in the country we have invested in. If we link up with other call centers in oursourcing business, we keep it in the Philippines by using local call centers at this time
Glendale, CA (PRWEB) December 7, 2006
VisionQwest Resource Group, Inc. announced today that they have formed a new business development group to enhance the vision and growth of the company. VisionQwest is a full outsourcing firm with their corporate office located in Glendale, CA USA and outsourcing offices in Makati City, Philippines.
The business development group has been created to bring new outsourcing clients into the company, providing better business growth over the next twelve months. With an aggressive growth plan stated for 2007 the company has developed a strong tream to focus on the goals and expectations of the company worldwide.
To head up the group the company has selected two very sold individuals to take senior management roles as Business Development Officers. Ayza Valdez and Louri Buban have been hired as Business Development Officers to put into action the companies vision of increasing the companies role in the call center and BPO oursourcing industry. Both individuals join the company after serving several years in the call center industry in various senior leadership roles. Along with these two new senior management members they have been given a full support staff to develop new business for VisionQwest over the next twelve months in a focused growth plan.
VisionQwest Philippines operation currently provides full call center outsourcing, covering all of North America. The services that are provided are customer service solutions and support, in-bound and out-bound services, collection services,telemarketing and sales services and other Business Processing (BPO) services. With leading technology and communications, the company is able to handle multiple accounts ranging from medical industry accounts to on-line acutions support and sales. The company began operations in the mortgage banking loan generation and processing services, over the last two years it has now expanded into many types of industries serving small companies to fortune 500 firms. VisionQwest earlier in 2006 developed a web-site design group that works with companies to design and develop web sites for client business operations or to act as a site for business lead generation. A good example is their own company web site of http://www.vqrginc.com and http://www.bestrates4u.com that were designed to create needed lead generation for the mortgage banking industry. The company hopes to see expanded growth in the web based technology group. VisionQwest also has had a sold growth in their accounting BPO service group known as VisionQwest Accounting and Tax Services.
The business development group is designed not only to target new call center markets and clients but also to begin looking at new acquisitions and call center development. Michael Lodge, President & CEO of VisionQwest worldwide will take on a new role in the development of new call center sites for the company. Since the company currently has a call center in the Philippines it will continue to develop other centers in areas of the country where jobs are needed. One of the new call center offices will be in a province of Bulacan, north of Minilla where there is a need for new job creation. The company has acquired a two story office complex there where it will house about 200 call center agents handling accounts in the United States. "I am approached on a daily basis by call centers in India to link up with our company", stated Michael Lodge. "However, I turn them down. The reason is that we really support call centers that are in the country we have invested in. If we link up with other call centers in oursourcing business, we keep it in the Philippines by using local call centers at this time". It is the vision of the company to expand operations as new clients are taken on to support the company growth. VisionQwest will also start looking at expanding call center operations in the United States, but with more technology investment over the next two years.
Outsourcing continues to grow in various industries. VisionQwest continues to focus on providing outsourcing services and cutting their client back office expenses by 65%. With a solid management team in all areas of the company VisionQwest places a high emphasis in quality services, reduced client costs and an overall objective to serve through its oursourcing services.
###