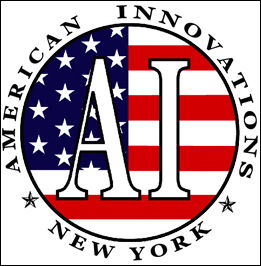 There are no silver bullets or magical wands to close security gaps
Spring Valley, NY (PRWEB) December 8, 2006
Security gaps are created by anti-terrorism technologies deployed without a structured training program. American Innovations, Inc. introduces their CXIS series of computerized xray inspection systems packaged with xray image interpretation training, threat awareness training, and security checkpoint training courses. Eliminating security gaps requires a multi layered approach that must start with combating complacency.
Government studies and countless red cell exercises have verified that security checkpoints are being defeated at high risk, high profile facilities throughout the United States. Security gaps are growing at an alarming rate and pointing fingers at elected officials will not make our country any safer.
The tragic events of September 11, 2001 are a perfect example of how easily security gaps can be exploited and why security gaps must be eliminated. Before this process can begin, we must understand how these security gaps were created, why they still exist, and what steps must be taken to ensure they are not replicated or worsened.
Government agencies and corporate entities have spent billions of dollars deploying various technologies to reduce vulnerabilities and tighten security gaps. A shortage of technology is certainly not the underlying problem. The problem that is undermining National Security and creating growing security gaps is a void in specialized and reinforced training.
Most manufacturers and suppliers of anti-terrorism technologies provide their customers with standard operator training at time of delivery. Whereas others feel that supplying an operator's manual and telephone support will suffice. Application specific training is almost never offered and because it is not a standard purchasing option, customers from both the private and public sectors do not even know to ask for it.
Specialized and reinforced training conducted quarterly, bi-annually, and annually are not only necessary for effective security, they should become the next industry standard. In addition to complacency resulting from a void in recent terrorist attacks, there is high employee turnover for security screeners which reinforce the need for scheduled and ongoing training.
Important questions we must ask ourselves when considering to integrate xray screening equipment into existing security plans or when considering upgrading older xray screening systems:
What value does an xray inspection system bring to bear, if its operators cannot apply basic analytical skills to their screening process?
How effective can a security checkpoint be if the xray system operator cannot distinguish the difference between a typical laptop computer or cellular phone and a bomb?
How can xray security screeners identify a suicide bomber without even looking at the individual whose bag they may be screening?
The answers are quite obvious, however, dwelling on lack of action from elected officials and sharing security gaps with the media will not make our country safer, nor will it solve the problem.
American Innovations, Inc., host of BombDetection.com, introduces the first turnkey solution for enhancing security through technology integration, reinforced specialized training, and policy implementation. Their new CXIS series of computerized xray inspection systems combined with their xray image interpretation training, threat awareness training, and security checkpoint training courses are available to assist government and corporate entities with enhancing their security programs and policies.
"There are no silver bullets or magical wands to close security gaps," said Grant Haber, President of American Innovations, Inc. "Closing security gaps require a multi layered approach that must start by combating complacency."
American Innovations, Inc. was established in March of 1995 and provides customized security solutions to government and military agencies, defense contractors, systems integrators, corporations, and high profile venues. American Innovations, Inc stands by the belief that safeguarding people, facilities, and high profile assets from acts of terrorism is achieved with strategic planning, technology integration, reinforced training, and policy implementation.
Learning about new security requirements, educating customers about available and suitable solutions, and then delivering on commitments to ensure defined goals are met is how American Innovations earns the trust of their valued customers.
Companies like American Innovations, Inc. who introduce revamping concepts to a mature industry as this one; are key players in creating and providing proven, yet scalable security measures that do not provide a false sense of security. Xray systems, xray image analysis training, and behavioral pattern recognition are indeed needed to fight growing and new security gaps.
###