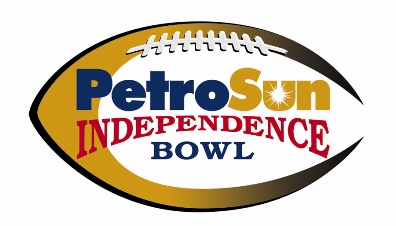 (Vocus) December 8, 2006
Shreveport-Bossier City, LA The sister cities of Shreveport-Bossier City are excited to have two great teams, Oklahoma State Cowboys and Alabama Crimson Tide, competing for the PetroSun Independence Bowl title. Since December 1976, Northwest Louisiana has been proud to host this postseason championship bowl game. This year's game will be shown on ESPN at 3:30 p.m. (CST), Thursday, Dec. 28 at Independence Stadium.
The Big XII and SEC match-up promises to be a great one of these regional powerhouses. In addition to a great football game, fans won't be enjoy all there is to see and do in Shreveport-Bossier City. Several great activities have been planned for bowl fans and alumni including a Kid's Day Out and Ladies Day Out at the Louisiana Boardwalk -- an family lifestyle center of outlet shopping, riverfront restaurants, movie theater, bowling alley, carousel, trolley and more - Tuesday, Dec. 26. Wednesday there will be a press conference, 10 a.m., at the newly built Shreveport Convention Center and a 6 p.m., pep rally at the Louisiana Boardwalk.
Other fun activities include daily ice skating in downtown Shreveport at Festival Plaza, tour of Christmas in Roseland at Gardens of the American Rose Center, space exploration at Sci-Port Discovery Center and IMAX Theater, and more. Adults can test their luck at Harrah's Louisiana Downs, Diamond Jacks Casino, Boomtown Casino, Eldorado Casino, Sam's Town Casino, and Horseshoe Casino. There are more than two dozen great attractions throughout Shreveport-Bossier City and many great restaurants. For a complete list of things to see and do visit http://www.shreveport-bossier.org or call 888-45 VISIT.
There are still plenty of hotel rooms available. Fans are asked to get their rooms through THS at thsweb.com or 888-536-TEAM.
Useful Fan Information
RV Parking -- RV spaces are also available on the Louisiana State Fair Grounds. The price, including hook-up is $50 per day. To make reservations call 318-635-1361.
Shuttle -- Shuttle service will be provided for fans attending the game. A $5 round-trip fee will apply. Please go to http://www.independencebowl.org for details and routes.
Tailgating/Parking -- A special lot located northeast of Independence Stadium has been reserved for tailgate parties. The price is $25 per parking space. To make reservations call 318-635-1361.
Ticket Information -- Reserved seat tickets range from $30 to $40 and are subject to availability. Ticket information may be obtained by calling 318-221-0712 or 888-414-BOWL or visit the PetroSun Independence Bowl website.
Brandy Evans, Vice President of Communications
Shreveport-Bossier Convention and Tourist Bureau
(318) 222-9391 or 888-45 VISIT
###