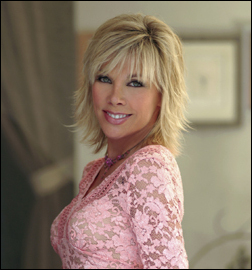 Nashville, TN. (PRWEB) December 11, 2006
Annie Sims' music is not easy to categorize. 'Half the Moon,' her latest CD on Aspirion Records, has been called "part country, and part folk," - but it's all real. Recently, much to her surprise, her music has been attracting fans in new and unexpected places. "Eighty Acres of Stars," her current single and video are in Heavy Rotation on the Americana playlist and Top-10 video chart at Music Choice ®, the digital cable music service. Her video is ranked in the Top-30 country videos at "Music Choice Country" video on demand, and she has recently been added to the "Today's Country" playlist at the service. Add to that, plays for "Eighty Acres of Stars" at Family and Christian Country outlets, and you have one happy young woman.
Annie eagerly welcomes new fans to her core country audience. After all, some of her biggest influences, like James Taylor and Carole King, play to "cross-over" audiences who were raised on equal parts rock 'n' roll and country.
Of course, Annie has always crossed boundaries with her music, beginning with her early work performing on cruise ships and at resort hotels in exotic locales, where her job at the piano bar required her to be able to play to a diverse audience. After that, she built a name for herself with three separate tours of Europe, where she shared the stage with three very different headliners: Country star, Don Williams, Rock and Roll Hall of Famer, Gene Pitney, and New York Times best-selling author, Neale Donald Walsch, writer of Conversations With God. Annie's heart is in country music, but she also puts her own unique stamp on Dylan, and other songwriters not frequently associated with country. If Annie sings it - she makes it country.
Annie and husband/producer Greg, who is an award-winning composer, film and television music producer, have recently relocated to the Nashville area, so she can be closer to the heartbeat of country music. It is a wonderful homecoming for this Knoxville, Tennessee native, and that, coupled with her new fans, makes for a wonderful Christmas!
For interview requests and CD copies, contact:
Clif Doyal, CDA Promotions-Nashville
Office: 615.885.5998 Cell: 615.319.1863
For more information about Annie Sims, and to download hi-res photographs, go to: http://www.AnnieSims.com, or contact:
Aspirion Records Group, Inc.
http://www.aspirionrecords.com
1200 Division St., Ste. 206, Nashville, TN 37203-4000
Tel: 615-401-6994
# # #