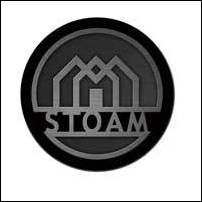 The owners of standard buildings must act now to protect their investments
Springfield, MO (PRWEB) December 11, 2006
Stoam gears up for Green! Sustainable and green buildings are rapidly becoming a necessity as many large corporations like Bank of America, Toyota, Goldman Sachs, IBM, and more are striving to push green buildings to the world, according to "Building the Green Way" by Charles Lockwood. Stoam has now launched an answer to this green need by committing to offer its green and sustainable products now to the public, and also to the environment. Stoam's answer to this need are what they call the 3 R's -- Reduce, Reuse, Recycle--to be part of their core values. However, for Stoam to achieve true environmental, social, and economic sustainability, they have broadened their scope of consideration beyond the traditional aspirations to include Reliable and Relieve.
A review of Stoam's plan for Green Housing and Sustainability is impressive to say the least from their track record that includes being featured on ABC's Emmy Award winning TV show EXTREME MAKEOVER.
Before 2000, many companies only thought of green buildings as experiments, but this seems to have always been Stoam's goal from the start. Stoam's commitment to green and sustainable is raising the case for articles like the June 2006 issue of the Harvard Business Review.
While shifting to green buildings brings many benefits to companies, it also brings massive obsolescence to hundreds of billions of dollars in existing commercial space in the US and worldwide. "The owners of standard buildings must act now to protect their investments," says Charles Lockwood. The impact of green going mainstream will be as profound on commercial real estate as the invention of central air conditioning in the 1950s and 1960s, or elevators in the 19th century. This is what Stoam is all about while offering their patented process which combines steel framing and foam insulation into a single unified wall assembly. The product is stronger, safer and more energy efficient.
Stoam's three R's for sustainability make it easy to understand why going green is now the mainstream of the real business and residential building community.
Reduce: Stoam knows that waste is bad business. Their manufacturing process maximizes the use of materials which is achieved by programming template cuts to take advantage of material dimensions -- virtually eliminating manufacturing and construction waste.
Stoam reduces labor costs. Their automated manufacturing processes reduces the labor cost required to prepare wall systems for simplified local assembly.
Reuse: Stoam knows that material reuse is the most efficient form of recycling. Their panels design process allows us to disassemble prototypical design(s) and relocate for secondary use.
Stoam manufacturing capabilities are portable. Their manufacturing equipment fits in one shipping container or two semi trailers and can be relocated according to housing demand.
Recycle: Stoam stops demolition waste. Their panel system is 100% recyclable at the end of its practical use and does not have to contribute to the landfill.
Stoam understands the value of resource conservation. Their panels contain recycled steel and the content can be altered to fit their needs.
Reliable: Stoam insures manufacturing integrity. Their product selection and panel assembly make their panels resistant to water/flood damage, and structural decay, and pests.
Relieve: Stoam wants to help you save energy consumption. Their insulated wall systems provide better overall thermal control by reducing conductivity through the panel via a one-inch thermal break. This prevents conditioned air loss and outdoor air infiltration that saves you money. Stoam reduces contributions to indoor allergens and irritants. Their wall panels are comprised of materials with no Volatile Organic Compounds thought to contribute to asthma and allergy symptoms and do not trap or hold moisture, reducing the likelihood of mold and bacterial growth. Stoam keeps the noise out. Their panels are constructed with better sound transmission rating than traditional wood framed assemblies.
Stoam's mission is to provide quality, affordable and sustainable housing worldwide, including regions that are remote and difficult to build in or do not have the natural resources to support traditional construction. Stoam and its affiliate companies will achieve this objective by:
Developing and utilizing new construction technology
Selecting and using sustainable products and processes
Promoting modular and prototypical design that supports rapid deployment and buildout
Achieving the highest efficiencies possible in design, production and assembly
In 2004, Stoam Holdings pioneered building technology, successfully developing an energy efficient and environmentally friendly panel system that the construction market has embraced.
In 2005, Stoam Holdings partnered with PB2 Companies to successfully construct the largest, Emmy winning Extreme Home Makeover: Home Edition project to date. Stoam's production and assembly process was tested by the construction of three buildings in one brief week.
In 2006, an entrepreneurial new company, RealSteel Homes, LLC, emerged from the dynamic partnership between Stoam Holdings and PB2.
RealSteel Homes, LLC, brought integrated expertise in architecture, engineering, manufacturing and software development to produce a new standard in construction. RealSteel and its affiliated companies continue to develop cutting-edge design and manufacturing modeling software. The new technology has already demonstrated its effectiveness in Mississippi where RealSteel has over fifty projects under construction. Newly engineered building components designed to withstand hurricane force winds are delivered directly to the site and assembled. RealSteel has plans for rapid international expansion in the areas of software development, manufacturing, engineering, and shell home construction.
Stoam and its affiliate's client base (including the US Government, Army Corps of Engineers, and Wal-Mart) challenge us daily to create sustainable solutions and technologies that will change the construction industry worldwide.
Through cooperation among their privately owned companies, Stoam Holdings exceeds the current standards of regulating organizations and agencies. What was once a company totally focused on product manufacturing is now a company that has embraced technology to improve all facets of the construction process.
# # #