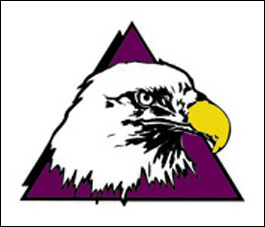 Minneapolis, MN (PRWEB) December 13, 2006
In an era when many companies report declining sales, Inpro/Seal Company, the Rock Island based manufacturer of bearing isolators, continues to report dramatic sales increases. Though other issues come into play, the company reports that same day shipment at no additional cost remains a key factor in their success, a philosophy they have followed from day one.
Fast Delivery Important From Day One
To understand why fast delivery is so important to Inpro/Seal, you have to go back to 1975 when the company was a well-established pump distributor with a successful pump repair business. At the time, they were fixing pumps that continually broke down for the same reason -- bearing protection sealing methods that did not work. The result was catastrophic bearing failure and the loss of production continuity during the repair process.
Inadequate, Obsolete Sealing Methods
Today, as in those days, end users had to contend with sealing methods that did not adequately protect bearings. Contact seals, fibrous packing, flingers, lip seals, simple labyrinth seals and other devices simply did not eliminate the root cause of the equipment failure -- contamination entering the bearing environment and the loss of lubricant.
Other contact seals, such as spring or magnetically loaded face seals have been used for bearing sealing, with limited success. Even today's highly touted double face magnetic seal is projected to last no more than 18,000 hours, yet is somehow expected to protect 200,000 hour bearings. Plus, all contact seals have a finite life and a 100% failure rate.
The Solution To The Problem
To solve this problem, David C, Orlowski found that by replacing inadequate sealing methods (most of them are now obsolete) with what became the bearing isolator, pumps and other kinds of rotating equipment could literally last forever. Once a bearing isolator is installed, bearing failure is eliminated and downtime could become a thing of the past. By 1977, the company obtained a patent on their product, coined the word "bearing isolator," changed its name to Inpro/Seal and started a whole new industry in the process.
Realizing the importance of his invention and what this product could mean to a plant's bottom line, he knew that the fastest possible delivery would be a key factor in the company's success. He must have been right, because today over two and a half million bearing isolators are at work around the world, including such far-away places as Tasmania and Mongolia. In addition, Inpro/Seal has been awarded some 40 isolator related patents (some of which go out until 2018 and longer).
Enter The Bearing Isolator
First invented by Orlowski (patent #4,022,479), the bearing isolator is a non-contact, non-wearing, permanent bearing protection device. It has a rotor and a stator, and the two are unitized, so that they don't separate from one another while in use. Typically, the rotor turns with the rotating shaft, while the stator is pressed into a bearing housing. The two components interact to keep contamination out of the bearing enclosure and the lubricant in. While a lip seal or contact seal operates with contact, the bearing isolator makes no contact, never wears out and can be used over and over for many years. Contact seals, on the other hand, have a 100% failure rate.
Failure Is Not An Option
Unscheduled downtime is expensive. When it comes to vital parts or downtime, there are very few plants that can wait until next week. To show how important downtime is, consider the process industries where downtime can run as high as $87,000 per hour. At $200,000 per hour, downtime in the aerospace and automotive industries is significantly higher.
The Right Products In The Right Place At The Right Time
According to Orlowski, "Realizing how important production continuity is and in order to provide same day service on what could be a complex application, we continue to invest heavily in making bearing isolators, the only products we manufacture. Our multi-million dollar campus, the largest of its kind, includes: engineering, research, development, testing and manufacturing that operate on a 24/7 basis.
Orlowski continued, "To maintain our no extra cost, same day shipping option, we maintain a data bank of over 58,000 specifically engineered designs, also the largest of its kind. What makes our data bank unique is it contains prints for every make, model, size and shape to retrofit any kind of rotating equipment made. And if we don't have a design, our highly sophisticated computer-aided equipment, combined with our process know how and our engineering people allow us to develop a design within hours."
Our Schedule Is Your Schedule
Orlowski concluded, "Sure, there are other pretenders to the bearing isolator business and there are other kinds of bearing protection. Problem is the pretenders use plastic to keep costs down, offer life cycles measurable in months and may not even ship the same week, let alone the same day. 98% of the bearing isolators we produce are made of bronze. The other 2% are made from other metals, such as stainless steel and titanium and other exotic metals and a very small percentage are made of a Teflon™ compound. Other bearing protection devices may or may not ship the same day, but with a finite life and a 100% failure rate, it simply does not make sense to lose time and money trying to make a contacting seal work."
About Inpro/Seal
Inpro/Seal Company is the originator and the world's number one manufacturer of bearing isolators, used to protect motor and pump bearings, machine tool spindles, turbines, fans, gear boxes, paper machine rolls and many other types of rotating equipment. Additional applications include the sealing, handling, processing, packing and storage of dry particulates, powders and bulk solids.
Of the 2 ½ million bearing isolators delivered, most all continue to be in operation in process plants worldwide, where end users continue to report significantly reduced operating costs with increased productivity and reliability. Protected bearings have proven to run 150,000 hours (17 years) or more, eliminating the need for costly maintenance and repair. Documented cases show that a plant can more than double the mean-time-between failure (MTBF) and reduce maintenance costs by at least half, with users reporting an extremely high ROI.
Signoff
For more information on Inpro/Seal Bearing Isolators, including "Introduction To Bearing Isolators," "Are Lip Seals Obsolete?" "A Cost Justification Worksheet" or a complete CD interactive package, contact: Jason Putnam at: Inpro/Seal Company, P.O. Box 3940, Rock Island, Illinois 61204. Phone numbers are: (800) 447-0524 or (309) 787-4971. Fax number is: (309) 787-6114. Website: http://www.inpro-seal.com or http://www.bearingisolators.com
# # #