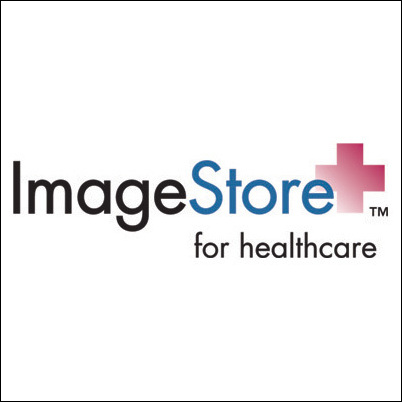 ImageStore for Healthcare was designed with the input of doctors who rely daily on digital photographs in their practice
Portola Valley, CA (PRWEB) December 14, 2006
Through the Lens, Inc. today announced that ImageStore for Healthcare, the digital image management tool for medical professionals, is now available as an online service. The photo organizing and sharing service transforms what has historically been a time consuming, expensive filing exercise into a powerful medical image knowledgebase.
ImageStore for Healthcare makes managing and accessing digital photographs and scanned documents easy and affordable. As a browser-based solution, critical patient image files are now accessible from anywhere, any time, by authorized ImageStore members; there is no specialized computer administration. ImageStore for Healthcare simplifies the filing, categorization and retrieval of image files, and provides secure online storage and convenient access from a personal computer.
"ImageStore for Healthcare was designed with the input of doctors who rely daily on digital photographs in their practice," says Brad Turner, CEO of Through the Lens, Inc. "This new service is a result of two years spent in clinical testing and review in medical practices. Any medical professional using digital photographs will rapidly experience benefits in patient care, process effectiveness and office efficiencies with ImageStore for Healthcare."
Dr. Robert Weiss, director of the Maryland Laser, Skin and Vein Institute, comments, "Using ImageStore for Healthcare, our practice can now easily include valuable digital photographs as part of the patient record. A tremendous benefit is the ability to quickly retrieve relevant patient photographs for reference, reports and review."
ImageStore for Healthcare is initially focused on meeting the needs of dermatologists, aesthetic and plastic surgeons, as well as general practices delivering skincare and cosmetic therapies. Features of ImageStore for Healthcare include:
Easy-to-use browser-based tool for filing, categorization and retrieval of images
Comparison Engine provides a powerful method to show improvement by displaying before and after images
Customizable diagnosis, procedure, and anatomical location lists for accurate categorization of images; tailored to individual medical specialties, including dermatology, ophthalmology, cosmetic surgery and others
HIPAA-compliant collaboration capability for more efficient patient referral and physician collaboration
Secure online image storage provides access by any authorized user from anywhere, anytime
"ImageStore for Healthcare has allowed us to tap the power of digital photography in our practice, and it has quickly and seamlessly integrated into our workflow," says Dr. Brian Biesman, director of the Nashville Center for Laser and Facial Surgery. "We are now using patient photographs more effectively to track and share treatment results."
"As a browser-based tool, ImageStore for Healthcare allows us to easily convey critical patient information with other physicians when discussing patient cases," says Dr. Victor Neel, director of dermatologic surgery at Massachusetts General Hospital. "Sharing patient images and related data is convenient and secure--saving time for everyone and improving patient care."
Pricing and availability
ImageStore for Healthcare is available now at http://www.ImageStore.md. A subscription that includes all features, unlimited access and the upload of up to 200 images per month is $55 per month or $600 per year. Subscriptions may be upgraded for practices that require more storage capacity.
About Through the Lens, Inc.
Through the Lens, based in Portola Valley, CA, develops ImageStore for Healthcare, the online digital photo management service for sharing, comparing, organizing and utilizing photos in medical practices. The company's photographic consulting services, combined with state-of-the-art online products, provide a full-service offering to medical practices of all sizes. Visit http://www.ImageStore.md for more information about the company.
ImageStore for Healthcare and Through the Lens are trademarks of Through the Lens, Inc. All other trademarks are the property of their respective owners.
All prices are in U.S. dollars.
Company Contact
Brad Turner
CEO
(415) 613-2723
Press Contact
Martha Blanchfield
(650) 988-1450
###