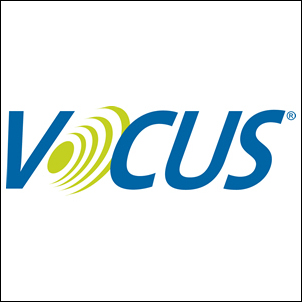 You Are Your Best PR: Demonstrating PR Success To Management
Lanham, MD (PRWEB) December 13, 2006
Vocus, Inc (NASDAQ: VOCS), a leading provider of on-demand software for corporate communications and public relations, announced today that it will sponsor a free webinar offering marketing and PR professionals techniques to measure the impact of their public relations and demonstrate its value to key stakeholders.
Entitled "You Are Your Best PR: Demonstrating PR Success to Management", the webinar will be held on Wednesday, December 13, 2006 at 2:00pm ET and is part of the monthly Vocus PR Best Practices Webinar Series. Registration for the free session is available at http://www.vocus.com/prwebinars.
Marketing and Public Relations professionals today are under increased budgetary pressure and require ways to demonstrate their value to executive management. In "You Are Your Best PR: Demonstrating PR Success To Management", Leon Hassid, Marketing and Communications Specialist at Deloitte, will demonstrate how his organization has leveraged technology to provide a fast, efficient and accurate way to measure the impact of Deloitte's PR efforts. Hassid will share how the PR team at Deloitte has generated support for ongoing media and public relations programs among the Deloitte executive team.
The Vocus PR Best Practices Webinar Series provides an educational and informational resource for organizations of all sizes and types to gather public relations best practices and practical techniques that can be applied to their everyday communications and campaigns. Each session follows real-life customer case studies focused on a variety of topics of interest to PR practitioners. The full schedule in the series is available here: http://www.vocus.com/prwebinars.
A replay of this webinar is available free of charge on the Vocus web site at http://onlinepressroom.net/vocus/, under Events.
About Vocus, Inc.
Vocus, Inc. (NASDAQ: VOCS) is a leading provider of on-demand software for corporate communications and public relations. Our web-based software suite helps organizations of all sizes manage local and global relationships and communications with journalists, analysts, public officials and other key audiences. Our software helps customers manage media relations, monitor and analyze their news, conduct interactive email campaigns, build online newsrooms, and manage government relations activities. Vocus' PRWeb platform is also recognized as one of the Internet's leading online news and press release distribution services. Vocus' software is available in five languages and can be accessed from any computer via secure login over the internet with no need for internal hardware, software or IT support. Vocus is based in Lanham, MD with offices in North America, Europe, and Asia. For more information please visit http://www.vocus.com or call 800.345.5572.
This release contains "forward-looking" statements that are made pursuant to the Safe Harbor provisions of the Private Securities Litigation Reform Act of 1995. Statements that are predictive in nature, that depend upon or refer to future events or conditions, or that include words such as "may," "will," "expects," "projects," "anticipates," "estimates," "believes," "intends," "plans," "should," "seeks," and similar expressions. Forward-looking statements involve known and unknown risks and uncertainties that may cause actual future results to differ materially from those projected or contemplated in the forward-looking statements. Forward-looking statements may be significantly impacted by certain risks and uncertainties described in Vocus' filings with the Securities and Exchange Commission.
Media Contact
Kelly Brighton
Director of Marketing Communications
Vocus, Inc.
301-683-6079
# # #