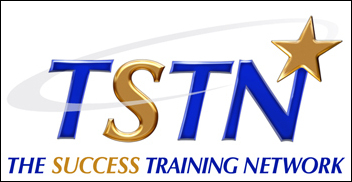 Dallas (PRWEB) December 13, 2006
Splash Media has officially launched The Success Training Network (TSTN), an Internet television network offering self improvement programs, advice on sales training, careers and other personal improvement topics.
TSTN, Splash Media's new network, is designed to capture a share of the $10.6 billion self improvement marketplace. TSTN (http://www.TSTN.com) features informational and motivational programming centered on goal setting, career development, financial growth, sales training, health and wellness, relationship enrichment, and overall life enhancement.
During the last year, TSTN's parent company, Splash Media, has contracted with some the biggest names in the self help industry and produced more than 350 hours of original personal development content. Splash creates up to twenty hours of broadcast-quality programming each week in its multi-million dollar television studios in Dallas, Texas.
TSTN programming consists of a linear 24/7 broadcast as well as select content that is available on-demand. Live programs are also part of the programming mix, with live coaching and advice shows featuring audience calls and e-mail interaction.
"Splash Media has leveraged its cutting-edge live television studio, proprietary technology and award-winning production staff to create the highest quality personal development content available anywhere," said Splash Media President Chris Kraft. "We have partnered with the most respected names in the industry to bring affordable and accessible content to a global audience."
TSTN's faculty and sales training experts include the world's leading speakers, authors and self improvement thought leaders. Zig Ziglar, Steven Covey, Tom Hopkins, Jim Rohn, Dennis Waitley and more than 50 others have created original programming for the network. TSTN's programming is geared toward self-starters as well as those who need an external source of motivation.
"The majority of TSTN subscribers are successful entrepreneurs, independent professionals and small business owners wanting to take their game to the next level," Kraft said.
TSTN is currently available worldwide via the TSTN website and Splash Media's proprietary media player, SplashStream 6.0.
"Splash is very aggressive in monetizing its content across multiple platforms," Kraft said. "We are in negotiations with multiple distributors about a number of distribution options that will give us an ad-supported footprint in cable, satellite, mobile phones and portable media devices."
About Splash Media
Splash Media is a Dallas-based media and technology company formed in 2004 to create and deliver rich media content channels for viewers with passionate interests. Splash Media's content is produced and broadcast to a global audience out from its state-of-the art studios.
About The Success Training Network
TSTN is the premier online source for self improvement and personal development training. TSTN's faculty and experts include the world's most respected speakers, authors and thought leaders. TSTN is by far the leading producer, aggregator and distributor of broadcast-quality programming for the personal development and self improvement industry. Show topics cover success and motivation, career advice, sales training, advice on relationships, health and wellness, wisdom and advice from proven successful people and mentors. http://www.TSTN.com
Contact Information
Chris Kraft
972-392-6700
Splash Media
5010 Addison Circle
Addison, TX 75001
###