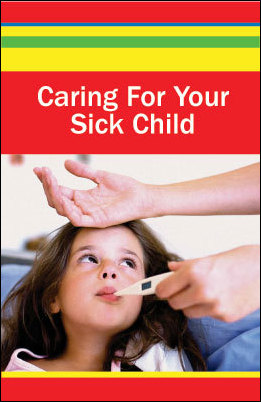 I think many of the mothers were shocked when they realized that they could actually be interfering with their children's treatment programs simply by mixing medications with food and drink
Bethesda, MD (PRWEB) December 14, 2006
The International Association of Medicinal Compliance (IAMC) has completed its parenting guide entitled 'Caring for Your Sick Child.' The initial idea began in September following discussions with one of its member companies, FLAVORx, which specializes in making medicine 'a lot less yucky' for patients, especially children. Realizing that medicinal compliance is of particular concern with pediatric patients, the IAMC & FLAVORx aimed to develop an educational guide for parents that would stress the importance of adhering to drug regimens and taking medications properly. In order to provide a comprehensive educational resource for parents, the IAMC conducted a focus group of mothers to determine the information they would find most beneficial. The guide is available online (http://www.flavorx.com/human/guide.asp); however the IAMC and FLAVORx have made plans to reach out to hospitals, parenting centers, pharmacies and even businesses that find the guide to be useful to its patients and employees.
The focus group consisted of mothers with children aged 9 months to 12 years old. Almost all mothers indicated that they find parenting guides particularly useful, and often look for them on visits to their pediatricians and pharmacists. Mothers indicated that they would like information on the worst tasting medications, food/drug interactions as well as tips for common childhood illnesses and tips on dealing with colds and the flu. As such, the IAMC has crafted the guide to include the 'Yucky 21' (a list of the worst offenders in liquid medicines), issues concerned with food/drug interactions, common childhood illnesses and symptoms as well as best practices for administering medicine and solutions to improve compliance and treatment outcomes for children.
Many mothers were unaware of the ramifications of non-compliance, and all noted that they had mixed medications with food and/or drink without checking for negative food/drug interactions. "I think many of the mothers were shocked when they realized that they could actually be interfering with their children's treatment programs simply by mixing medications with food and drink," said Marvin Miller, President of the IAMC.
He adds, "That's when we realized that a guide would be extremely useful for parents. This was information that they didn't know, but realized that they needed to have."
Hospitals, pediatricians' offices and pharmacies often house informational brochures perfect for mothers and first-time parents. Beyond this, the IAMC & FLAVORx will reach out to companies such as Avon Products, Kraft Foods and Microsoft that have landed spots on Working Mother magazine's 100 best companies for working mothers. These companies may see value in providing extra information for their employees who are preparing for maternity leave. "By talking with mothers, we were able to determine the information that they wanted to see in a guide of this nature. By doing so, we aren't including any extra 'fluff'- just facts and solutions on the information that parents want to see," said Miller.
The IAMC sees great value in working in conjunction with its member companies, such as FLAVORx, that provide solutions to improve compliance in children. According to the American Academy of Pediatrics, 90.8% of pediatricians reported 'unpleasant taste of medication' as a barrier to compliance. The IAMC fully endorses the use of medicinal flavoring, as a safe solution to combat unpalatable medications that can impede treatment programs. Studies show that the addition of flavoring improves compliance in children from 53% to over 90%.
To view the guide, go to: http://www.flavorx.com/human/guide.asp. For more information, please visit http://www.takeyourmedicine.org or contact Marvin Miller at 240.223.0949.
About the IAMC
The IAMC is a non-profit organization dedicated to creating a healthier world by increasing medicinal compliance. As a resource for information regarding the universal problem of medicinal compliance, the IAMC promotes and disseminates solutions to non-compliance and also provides examples of effective companies that are addressing this issue. Medicinal non-compliance is the failure to take drugs on time in the dosages prescribed, and failure to do so can lead to high health costs, lower productivity and can be as dangerous and costly as many illnesses.
IAMC members are companies that understand the issue of non-compliance. They represent a talent pool willing and ready to share their expertise and solutions with colleagues in higher education, policymakers, media professionals and the public at large.
# # #