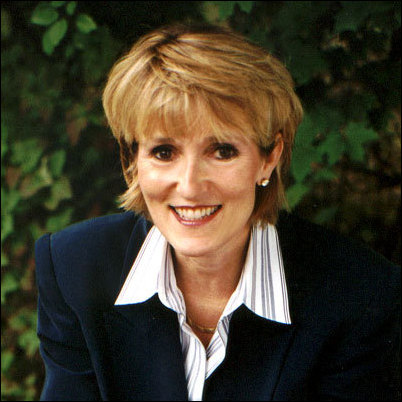 Weston, MA (PRWEB) December 16, 2006
The Turn-Key Office System for Financial Reps, a new business management book by Andrea Bullard, explains how Financial Reps can be more successful by systemizing and tracking all facets of their business. Bullard, a leading Financial Rep Coach and nationally renowned motivational business speaker, knows from years of being an executive coaching consultant that the key to a successful Financial Rep is the organization and management of paperwork and staff.
Bullard teaches in clear, concise language how to create a "systems-dependent" business. That is, one in which information and work flow from the Financial Rep's desk and is delegated to staff. All paperwork, proposal work and phone work goes to employees, leaving the Financial Rep with a "paper free" desk.
This simple, how-to book is designed with both new and veteran Financial Reps in mind. Available exclusively at http://www.andreabullard.com for $59.00, The Turn-Key Office System is one of the few business management books to include a powerful interactive CD. This CD contains all the tools necessary to achieve the seemingly impossible, but easily attainable goal of a systems-dependent business:
-more-
1. Executive Summary Tracking Logs - Gives the Financial Rep a complete overview of his or her business at the click of the mouse.
2. Sample Office Manual - Specifically designed to run a paper-free Turn-Key Office.
3. Hiring System for Staff - Hire the right people with the right skills.
4. Time Management System for Proposal Work - Leverage time instead of wasting it.
5. Precise Filing System - Ensures that information is where it should be, when it should be there.
6. Labeled Paper Flow System - Ensures that paper flows from the Financial Rep, not to the Financial Rep.
7. The Exact Order System - No more cracks for things to fall through.
Bullard also offers more in-depth executive coaching and seminars that go beyond the office organization tips she covers in her book. Her "Extreme Office Makeover" is an intensive one-day session that will set up a more productive means of office organization by implementing the new Turn-Key Office System in one day through business coaching sessions with the entire staff.
About the Author:
Andrea Bullard is an Executive Coach from Weston, Massachusetts. In her 18 years of business management coaching, she has studied both the science and art of great coaching. She earned a Bachelor and a Master of Science Degree from the University of Wisconsin-Madison; studied Olympic coaches; served as head coach of a nationally-ranked track team; and was head coach of a women's college basketball team. In 1994 she used her experiences to create Andrea Bullard & Company, a national executive coaching organization.
Her executive coaching roster includes business CEOs, attorneys, advertising executives, sales executives, Managing Partners of insurance and investment agencies and their management staff, small business owners, and financial planners. She is a frequent speaker and lecturer for numerous professional and business associations, including keynote speaker distinctions at national conventions for Fortune 500 companies.
She resides in Wayland, Massachusetts with her husband Robert. They have two children, Robbie and Alexandra, who currently attend college.
For further information contact:
ANDREA BULLARD
781.891.5342
508.358.1049
###