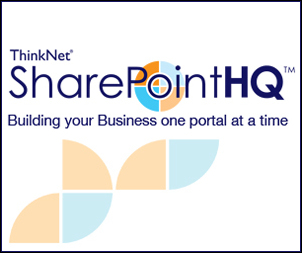 SharePoint HQ offers a great opportunity for small, medium and large enterprises to greatly reduce costs by empowering their customers, partners and employees
Toronto, Canada (PRWEB) December 15, 2006
SharePoint HQ, a leading provider of training, consulting, web parts and solutions for Microsoft® SharePoint®, is pleased to announce the appointment of Grant Jurgeneit as the SharePoint HQ North American Sales Manager, effective December 15, 2006.
Mr. Jurgeneit will be responsible for SharePoint HQ's North American sales team and partner relationships. His main focus will be on SharePoint HQ's solutions and consulting services.
Before joining SharePoint HQ, Mr. Jurgeneit was employed by Business Objects where he managed the United States Department of Defense accounts as well as major defense contractors including both Boeing and Lockheed Martin. Previous to Business Objects, he held varied positions of increasing responsibility at WorldCom. Mr. Jurgeneit brings to SharePoint HQ over a decade of network and software sales experience. He studied Economics at the University of Windsor and is a Microsoft Certified Professional.
"SharePoint HQ offers a great opportunity for small, medium and large enterprises to greatly reduce costs by empowering their customers, partners and employees," said Mr. Jurgeneit.
Mr. Jurgeneit's contact information:
Grant Jurgeneit, North American Sales Manager
SharePoint Head Quarters
703 Evans Avenue, Suite 668
Toronto, Ontario
M9C 5E9
Cell: 647.388.6916
Office: (416) 585-9678 ext. 284
Fax: (416) 585-9372
About SharePoint HQ
SharePoint HQ offers training, consulting, web parts and solutions for Microsoft® SharePoint® related product and services. SharePoint HQ's goal is to help companies improve their ROI by employing SharePoint efficiently and effectively within their organization. SharePoint HQ is part of the ThinkNet Inc. group of businesses. Founded in 1990, ThinkNet Inc. has continually provided innovative solutions for businesses in a variety of industries.
Note: SharePoint HQ and the SharePoint HQ logo are registered trademarks of ThinkNet Inc. SharePoint is a registered trademark of Microsoft Corporation.
Contact Info
Website: http://www.SharePointHQ.com/
703 Evans Avenue, Suite 668
Toronto, Ontario
M9C 5E9
Canada
John A. Rice
Marketing Associate
###