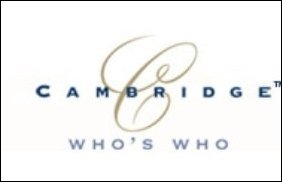 Houston, TX (PRWEB) December 15, 2006
Peter R. Vail, Ph.D., Professor Emeritus of Rice University's Earth Science Department, was named Professional of the Year in Stratigraphy and Seismic Interpretation for the Oil and Gas Industry by Cambridge Who's Who for 2006-2007, the second year Vail has been thus honored. The Cambridge Who's Who selection committee hand picks these special honorees based on accomplishments, academic achievement, leadership, and service.
Vail began his career as a research geologist with Esso in 1956, relocating to Houston in 1965 to work for Esso Production Research Company, where he advanced to senior research scientist, the highest technical position. Vail's worldwide explorations honed the concept of a unifying paradigm of eustatic cycles into an immensely practical tool for hydrocarbon exploration and stratigraphic studies. In 1986, Vail was appointed the W. Maurice Ewing Professor of Oceanography at Rice, where he applied his experience in industrial research to educating the next generations of researchers. Upon retirement from Rice, he established Peter R. Vail Oil & Gas Consulting & Investing Company, acting as a consultant to the industry. For more information, visit http://www.prvail.com.
Vail's citations indicate the significance of his research. He received the American Association of Petroleum Geologists' Sidney Powers Memorial Award, the Geological Society of America's Penrose Medal and the Virgil Kauffman Gold Medal of the Society of Exploration Geophysicists, among many others.
Vail earned his master's and Ph.D. degrees from Northwestern University.
About Cambridge Who's Who
The mission of Cambridge Who's Who is to ensure that Cambridge members receive recognition, support and credibility to advance their careers. Cambridge Who's Who is also committed to delivering the highest quality networking resource for job recruitment, career enhancement and new business development.
Cambridge Who's Who members have exclusive access to the biographical information of more than 200,000 successful executives, professionals and entrepreneurs at http://www.cambridgewhoswho.com, where they use the database to share information, knowledge and services. Communication via the Cambridge Who's Who registry travels in two directions, enabling Cambridge Who's Who members to reach out when they have a business need or opportunity as well as receive information on exciting new ventures.
Contact:
Victoria Mitchell
516-535-1515, x 230
###