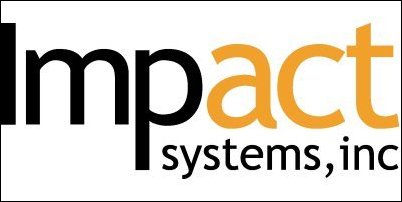 is that we have significantly expanded the opportunity for users of EMC enterprise software to utilize
San Francisco, CA (PRWEB) December 14, 2006
Impact Systems, Inc. of Montchanin Delaware, announces the release of Q-Publisher, Impact's solution for regulatory publishing, and Q-Tran, a solution for bulk transfer of data, both configured for the latest release of EMC Documentum software.
This announcement, made at the EMC Developer's Conference in San Francisco cleared the way for developers and users of EMC Compliance Manager (DCM) software to revolutionize two important workflow process used today by industry.
The first process involves publishing documents required for compliance with FDA, SEC and PTO.
"The importance of this new release" said Peter Duff, Vice President of Adlib Software, "is that we have significantly expanded the opportunity for users of EMC enterprise software to utilize "one stop" publishing for PDF, XML, or paper. Q- Publisher uses a collaboration of standard tools that automatically creates the table of contents, bookmarks, and manages links for creating regulatory compliant documents."
The second process involves the migration of enterprise data from older versions of EMC Documentum Compliance Manager (DCM) , First Consulting Group (FCG) versions 3.x, and Open Text "Live Link" to the latest release of EMC DCM (version 5.3) and supported applications. Q-Tran™ significantly reduces the time required to move con tent from one version of enterprise software to another.
Impact Systems, Inc., located just outside of Wilmington, Delaware, has been providing products, and project services to industry and government for ten years, and specializes in solutions for enterprise electronic regulatory publishing. Publishing products include Q-Publisher™ for SharePoint 2007™, Q-Publisher for Documentum™, and 3-Steps to ePublishing Success™. Document management products include Q-Transfer™, Q-ConfigurationÔ, Q-Track™, and eRecordsManager™. Historical projects include migration and integration of EMC Documentum for customers in the life science industry, installation of electronic records management solutions for industrial and government clients.
Impact Systems, Inc., on the web at http://www.impactinfosys.com, is a member of the Documentum/EMC ² Consulting/Select Services Team, and a partner of Adobe® and Lotus Notes®.
Contact:
John A Snider
302-573-6864 ext. 125
###