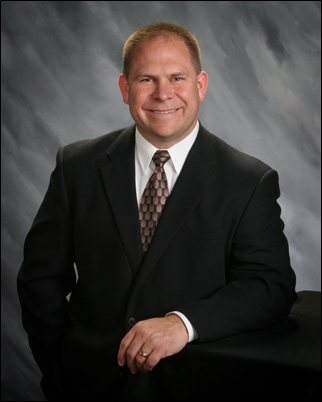 I also have at my disposal more tools and opportunities available to help local business people succeed and grow.
Elkhart, IN (PRWEB) December 15, 2006
Dan Brekke CCIM, president of Gateway Builders and Properties has been awarded the Certified Commercial Investment Member (CCIM) designation by the CCIM Institute. The designation was awarded during the Institute fall business meetings October 19 in Tampa, Florida.
Brekke was among the 393 commercial real estate professionals who earned the designation by passing the Institute's Comprehensive Examination, the final element in the designation process.
The CCIM designation is awarded to commercial real estate professionals upon successful completion of a graduate-level education curriculum and presentation of a portfolio of qualifying industry experience. The curriculum addresses: financial analysis, market analysis, user decision analysis and investment analysis - the cornerstones of commercial investment real estate. CCIMs are recognized experts in commercial real estate brokerage, leasing, asset management, valuation, and investment analysis.
"This is a wonderful opportunity for Gateway, the community, and me. The designation creates more opportunities for me to share the wonderful economic atmosphere of Elkhart County and Northern Indiana with other CCIM members," stated Brekke. "I also have at my disposal more tools and opportunities available to help local business people succeed and grow."
The CCIM business network encompasses 1,000 markets throughout North America, Asia, Europe and the Caribbean. Of the estimated 125,000 commercial real estate practitioners in North America, more than 8,600 currently hold the CCIM designation. CCIM Designees include professionals who work in brokerage, investment and development, the corporate environment, property management, appraisal and related segments of commercial real estate. An additional 8,200 professionals are pursuing the designation as Institute candidates.
About Gateway Properties and Builders
Brekke is the president of Gateway Builders and Properties, a commercial construction, land development, real estate brokerage and commercial property management firm based out of Elkhart, Indiana that services northern Indiana and southern Michigan. Gateway and its staff have been involved with the construction of over 10 major industrial construction projects over the past six years. For more information about Gateway Builders and Properties or their construction projects, contact Gateway Builders and Properties, 56199 Parkway Avenue, Ste. 1, Elkhart, Indiana 46516; call (574) 295-9944; fax (574) 389-8773; or visit their website at http://www.gate-wayproperties.com.
About Certified Commercial Investment Member Institute
The Chicago-based CCIM Institute is an affiliate of the National Association of Realtors® and is the governing body of the largest commercial real estate network in the world. Visit http://www.ccim.com to learn more, or call 800-621-7027.
# # #