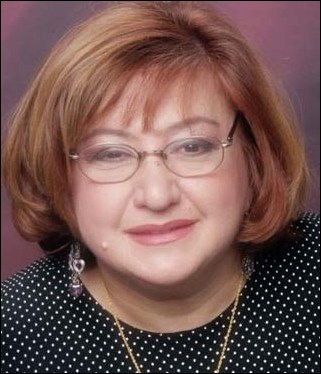 Stress is something we are never really taught to deal with - and of course until we experience it, we are not concerned about it
Toronto, ON (PRWEB) December 23, 2006
Expert hypnotherapist Debbie Papadakis is sponsoring an event to help people rid themselves of stress.
Over 85% of Canadians admit to having higher levels of stress over the holiday season to be followed by even more stress when the holiday bills start coming in. Sadly, suicides also rise during and after what is supposed to be the happiest time of the year.
"Holidays were never a favorite time of mine" says former police constable Mandie Crawford who spent eight Christmas seasons responding to domestic and stress related calls. She remembers how the added financial pressures and families gathered together for extended periods of time was often a dangerous mix. "As officers, we were called to homes to respond to disputes that just should not have happened - people were just too stressed to react rationally" she explains.
There is relief however for those who learn that they can control that stress. Although diet and exercise play a role - the biggest changes can be made by learning how to change our thinking.
"Stress is something we are never really taught to deal with - and of course until we experience it, we are not concerned about it" says Debbie Papadakis of Hypno Healing Institute Inc in Toronto. Papadakis, an award winning hypnotherapist and expert in Neuro-Linguistic Programming, explains that despite the pressures that we may have and circumstances we may not be able to change, we can change how we think and how we handle stress! This needs to happen before, during and after the holiday season. "Hypnosis is an effective way to help people get rid of stress. Hypnosis actually helps you get control of your life."
Papadakis is a Board Certified Hypnotherapist and is rated as one of the top 11 hypnotists in the world today by the National Guild of Hypnotists. As reported by Newsweek, Good Housekeeping, Canadian Living and many other publications, hypnosis can be a tool that can change your life for the better.
Armed with this expertise, Papadakis is sponsoring a Stress Clearing Event to promote relaxation in the New Year and educate the public on the growing field of hypnotism. To celebrate the 3rd annual World Hypnotism Day, Papadakis will hold an evening workshop for the public on Thursday January 4th. The workshop running from 6:30 pm - 9:00 pm is open to the public - admission is by donation & proceeds will go to charity.
Debbie Papadakis is the Recipient of the 2005 NGH "Hypnotism Achievement" Award. "She has appeared on CFRB 1010AM, CIUT 89.5 FM, Natradio.com, Roaring Women Radio, CHTV's Body & Health Program, NOW, EYE, Vitality & EXIT magazine, The Omega Source, The Hamilton Examiner, and Eye of the Future and on the cover of the Journal of Hypnotism.
For further information and to interview Debbie Papadakis before or at the event contact: Scarlet Guglietti, 416.760.8996
Clearing Stress through Hypnosis
Thursday January 4th, 6:30 - 9:00 pm
Latvian Centre - 4 Credit Union Dr. Southwest Corner of Eglinton and Credit Union Rd, Toronto
###