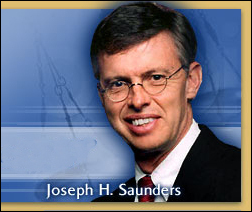 She thought it was safe, because it was natural, and a herbal remedy, she had no idea, that it had this significant risk
Pinellas Park, FL (PRWEB) December 20, 2006
National law firm Saunders & Walker has filed a civil lawsuit against the manufacturers and distributors of Kava Kava on Tuesday December 19, 2006 at 2pm at the Orange County Civil Courthouse, 425 North Orange Avenue in Orlando Case #06-CA-10911 . Kava Kava is a herbal tranquilizer. Saunders is a AV rated injury lawyer and represents the family of Laura Starks in the wrongful death lawsuit.
Laura Starks received a liver transplant and subsequently died of liver failure on November 29, 2005 as a result of liver damage after having ingested the Kava Kava pills.
"She thought it was safe, because it was natural, and a herbal remedy, she had no idea, that it had this significant risk," said attorney Joseph Saunders. Nutraceutical International Corporation of Park City, Utah and Chamberlain's Natural Foods in Orlando are named defendants in the lawsuit. Attorney Saunders is calling for a complete ban of the product.
A 2002 advisory issued by the FDA mentioned 25 cases where users suffered liver toxicity, hepatitis, cirrhosis or liver failure. News developements in this case will be updated online at http://kavaliverlawsuit.com and http://saunderslawyers.com
For more information, please visit: http://kavaliverlawsuit.com and http://saunderslawyers.com
###