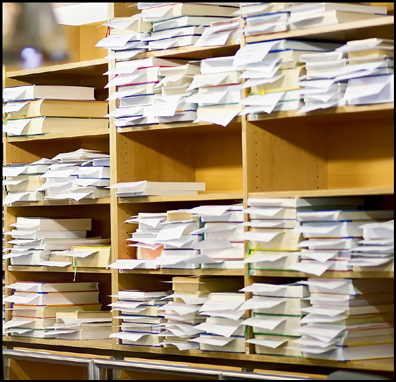 Clearwater, FL (PRWEB) December 18, 2006
Most printer manufacturers don't make much from the sale of printers, according to industry observers. Most essentially recoup their production costs on the sale of each printer. They make the bulk of their profit selling ink, toner, and paper to businesses, schools, and offices, which typically lack the ability to track and control their printing costs. The more ink, toner, and paper that printer manufacturers sell, the greater their profits. So can you expect the printer management software bundled with branded printers to control network printing as effectively as a third-party network management software solution?
The answer is no. Printer manufacturers often include some printer management software with their printers. But these controls are typically limited to their brand or an individual machine, as they aren't true network management software solutions. This limits their effectiveness in most business, school, and office environments, which tend to use multiple printer brands across their networks.
And consider this: even as computer prices have steadily dropped, the cost of one high-tech necessity has remained stubbornly high. Printer and toner cartridges are so costly that one printer giant has long made more than two-thirds of its profit from selling them. Because printer manufacturers essentially sell inkjet and low-end laser printers as loss-leaders to generate a high-margin revenue stream from consumable ink, toner and paper, relying on them to control printing costs is like putting the fox in charge of guarding the henhouse.
A company called Software Shelf is trying to change all that with a third-party network management software solution. Software Shelf makes a product called "Print Manager Plus". It's a simple, inexpensive way to control network printing. It not only allows administrators to restrict printer users by dollar amount, job size, file type, or other specifiers, but also gives them an easy, centralized way to view essentially everything printed on the network, see how much it costs, who's doing it, which printers are used, and so on.
Unlike printer software that works on a single machine or just with a specific brand, Print Manager Plus can track, manage, control, and account for the cost of printing on all printer brands across the network, and is a true network management software solution. As the only purely native Windows printer control software, it offers greater stability than non-native Windows options. Because it's licensed by print server, each license covers unlimited printers, users, and workstations across the network.
Print Manager Plus is used by thousands of corporations, small businesses, and organizations worldwide to control their printing costs, including Hyatt Hotel, Commerzbank, Capital Blue Cross, and Aventis Pharma Canada. As network management software, it is the only third-party software included in Microsoft's Learning Network Manager, and was granted Microsoft's "Solution of the Month" for 14 straight months on the company's Public Sector Website.
For more info in North America or to try Print Manager Plus free for 30 days, go to http://www.softwareshelf.com and download a free trial version. Call 800-962-2290; fax 727-445-9223; Or write to Bill Feeley at Software Shelf International, Inc., 601 Cleveland St., Suite #710, Clearwater, FL 33755, United States
###